Shopping! I needed a few things for the appliqué I'm working on.
I bought a brush with a cartridge to hold starch. Brushing the starch makes easy application to fabric edges.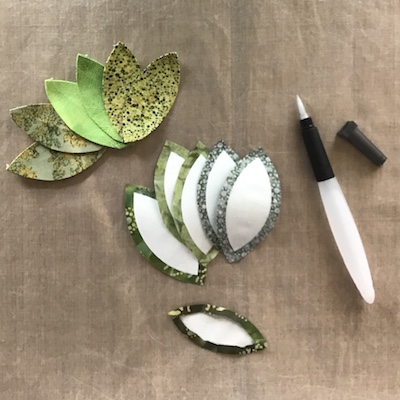 I'm using home made freezer paper templates made with 2 layers of freezer paper. Iron on to the fabric. Brush starch on edges of fabric, and press over the template. Once cooled,  freezer paper template is removed and reused for the next set of leaves.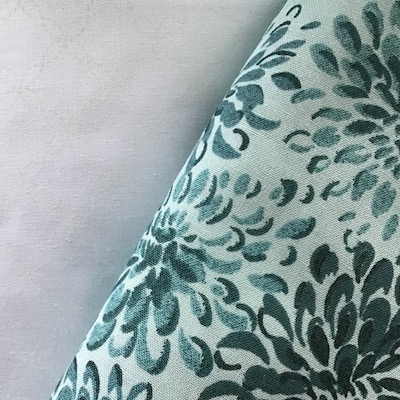 I bought a tone on tone white, above, for appliqué background. And blue floral for the back of the quilt.
Flower prep time.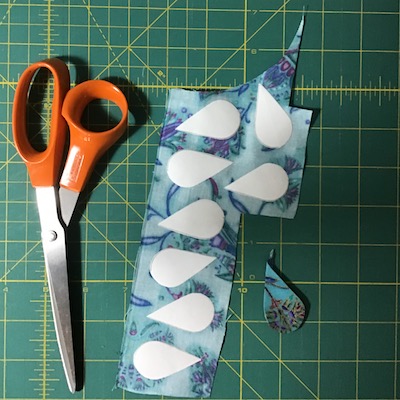 Freezer paper templates fused to fabric by using a hot iron.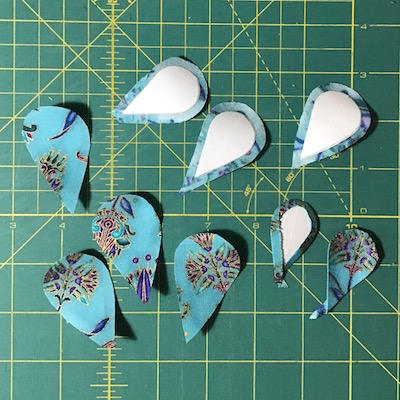 This is going to take a while. First 9 petals for the first flower.
In case you need a reminder,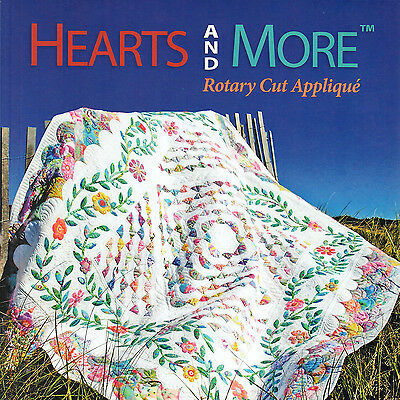 this is the quilt I'm working on, vines and leaves completed but not attached yet. Starting flowers.
As if I needed to start new projects, I signed up for Journey 2 Nebula with Julie of Jaybird Quilts. The Journey starts today, September 1st!
More shopping, above. Patterns and Tula Pink precuts for Journey 2 Nebula purchased at Clothesline Creations. InvisiGrip for the back of Jaybird Quilts rulers to keep them from slipping. Sewline glue sticks to attach appliqué vines, leaves, flowers to the background fabric.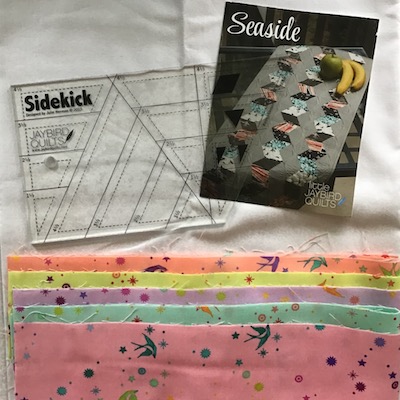 The first project in Journey 2 Nebula is Seaside, a table runner. Above, my fabric selection, ruler & pattern.
Prepping flowers is my One Monthly Goal for September, and I'm thinking it might take all month! I'm hoping adding in a little piecing will keep me sane!
More masks.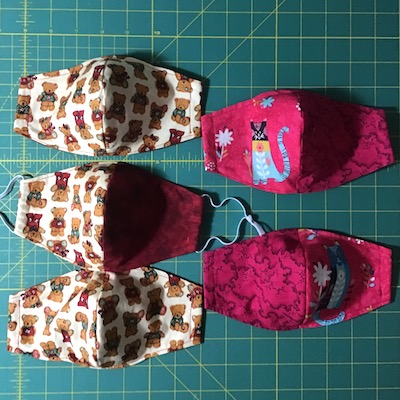 I got another request for masks. I tried a different pattern this time. I only had enough elastic for one mask, added that to the shopping list. Completed masks but forgot to take another photo. I like this one with the tied elastic so it can be adjusted to fit. But there is no wire for the nose piece. This friend likes bears, and I found a scrap of the cute little bears in my stash. I hope she likes cats too!
Last Week's To-Do List:
Continue with prepping appliqué leaves, move on to the flowers if I complete the leaves. ✔️
I have an order ready to pick up at a LQS, I'll look for backing fabric while there.  ✔️
This Week's To-Do List:
Appliqué flower time!
Cutting for Seaside, following Jaybird Quilts Journey to Nebula.
Daughter asked me to hem some pants.
Linking to To-Do Tuesday hosted by Home Sewn by Us.