Scrappy Star is all quilted, label made and bound.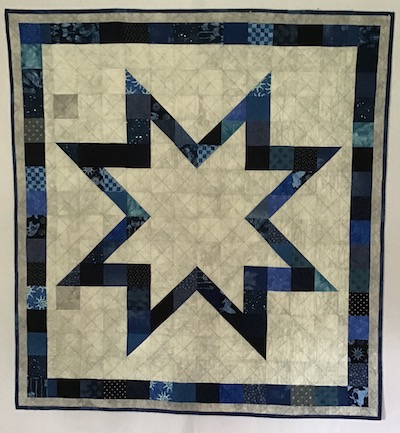 I used a charm pack that I won earlier this year along with blues from my stash. Also two friends gave me blue fabrics to add to form the star and border.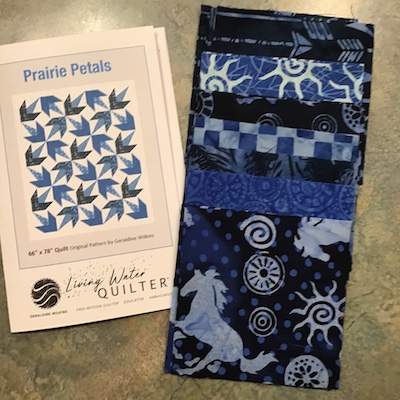 Batik fabric and pattern I won from Living Waters Quilter.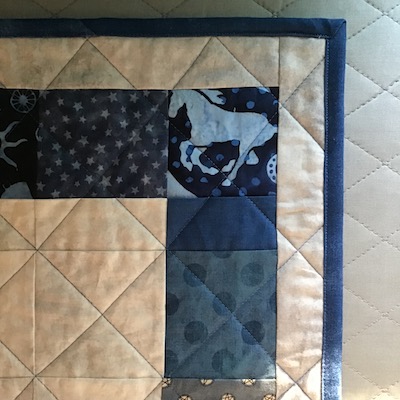 Close up of pieced border, diagonal quilting, and binding. Quilted with Aurifil thread 1128 Light Blue Violet, 50 weight. Finished quilt measures 54 1/2″ x 58."
For the new quilt to start, I decided on the quilt on the cover of Sue Pelland's book Heart and More. I'm tweaking it, as I don't want all raw edge appliqué pieces.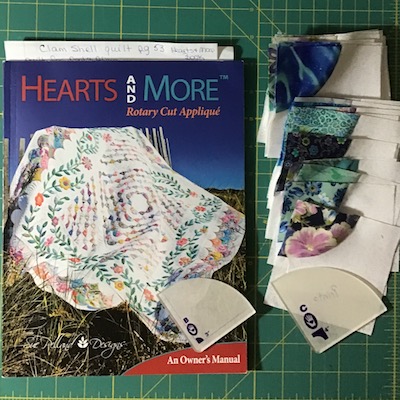 Piecing the 168 Drunkard's Path units and sewing them in rows for the center of the quilt is my August One Monthly Goal. This past week I played around with Marti Michell's templates and figured out piecing for the 48 -  4″ unfinished units shown above.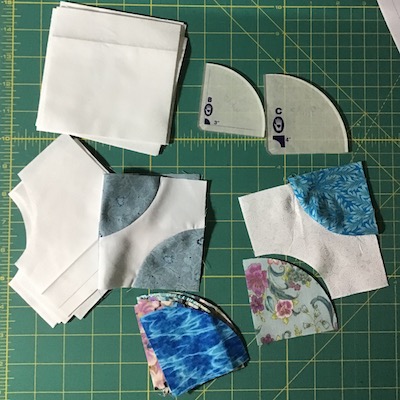 Only 120 more units left to sew with curved pieces in 2 corners. Ha ha! That shouldn't take very long! Right?
I'm feeling like this was a good week, and hopefully this new week will be a good one too!
Last Week's To-Do List:
Make label & binding for Scrappy Star. Bind. ✔️ All done!
Start a new quilt, I have 2 waiting with patterns and fabrics purchased. ✔️ Shown above!
This Week's To-Do List:
Hem 3 pairs of pants for a friend. (shhhh! don't tell anyone this quilter knows how to hem pants!)
Piece lots of the Drunkard's Path blocks. At least as many as I have time to do.
Linking to To-Do Tuesday hosted by Home Sewn by Us.