Here they are, 168 pieced and trimmed 4″ blocks.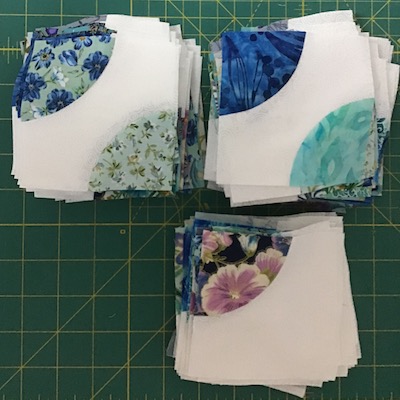 120 with pieced curves in opposite corners, and 48 with one pieced curve.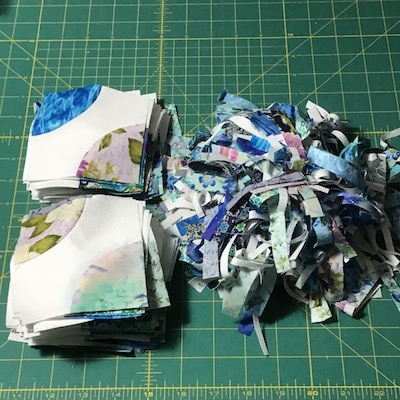 Trimmed blocks and trimmings.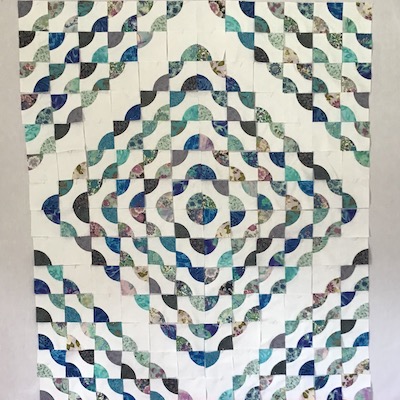 The layout on design wall. Ready for stitching rows together.
The pattern is from Hearts and More book by Sue Pelland, starting on page 53. Sue is known for her rotary cut fusible appliqué designs using her speciality templates, Hearts & More and Leaves Galore. Instead of doing fused appliqué for the center of the quilt, I decided to do traditional piecing. This quilt will be well used and machine washed. I thought piecing might be steadier in the long run. There will be appliqué flowers and vines around this pieced center, and then 3 rows of Clam Shells bordering the flowers. I've got a long way to go to finish this quilt!
Back to row piecing!
Last Week's To-Do List:
Continue piecing curved blocks. ✔️ All 168 pieced!
Lay out center of quilt, maybe even sew rows? ✔️ Layout on design wall and piecing rows started!
This Week's To-Do List:
Finishing piecing rows, above.
Shop or dig through stash for a back for above quilt.
Linking to To-Do Tuesday hosted by Home Sewn by Us.