What do you do when you started a quilt and just really do not like it?
What do you do when that quilt was selected by your future daughter-in-law, and she and your son also selected the fabrics?
I've struggled with this quilt for several years. I originally told the happy couple that I hoped to have it completed by their first anniversary. That did not happen.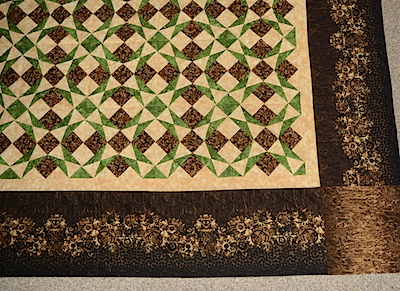 So many points are just not matching, or worse yet – cut off. Ugh! I just don't like it! Or maybe I should say, I really do not like my piecing in this quilt. I tried at least 3 different ways, rulers, to cut and get accurate seams and points to no avail. Sigh.
I considered scrapping it and starting all over again with a similar pattern. But, I showed it to my quilty friends and they encouraged me to just finish it and move on!
January of this year, I pulled it out of the corner of my sewing room and started quilting it. Then once again abandoned it.  Last month I started machine quilting it on my sit down Baby Lock Tiara III.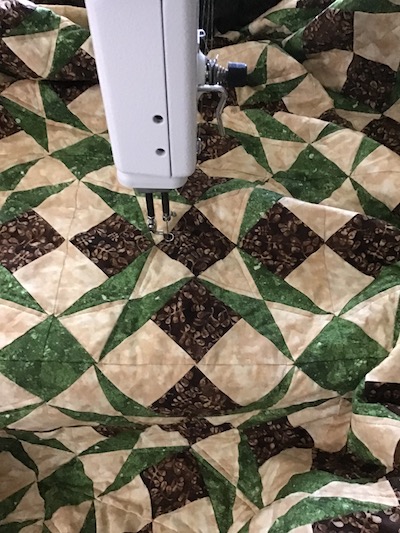 I still don't like it, but I am plugging along.
October goal? Finish it! And finally give it to my son and DIL as October 20th will be their 7th, yes Seventh! Anniversary.
I need some positive vibes to get flowing, and get 'er done!
Linking to One Monthly Goal hosted by Patty at Elm Street Quilts.
Tags: One Monthly Goal