Rock'n Robin got his eyes, and water is splashing around him.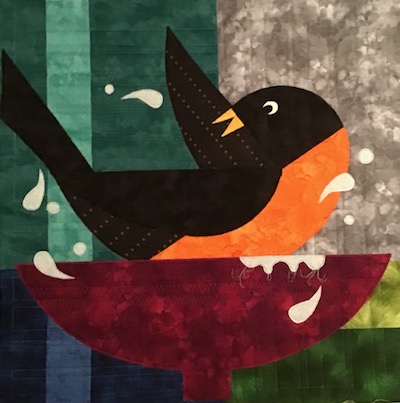 I've not settled on how to add dimension between his wings and body. I've got several ideas, but have not landed on one yet.
Hexie Panel progress!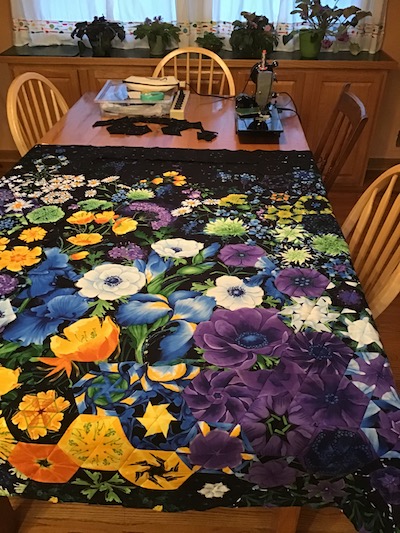 The hexies are all sewn together around the floral panel, but not sewn to the panel. I need to shop for some solid black fabric and a back to finish this quilt. I've sewn this quilt together on my 1951 Featherweight Singer sewing machine. It is a sturdy little machine with a lovely stitch. But I'll be finishing the top using a blanket stitch on my Janome. The above photo is my temporary set up in my kitchen.
Edwards Sewing Center, the local quilt shop I frequent is having a moving sale! 30% off! I'll be heading there Thursday for the fabrics I need to finish the Hexie Panel quilt.
Last To-Do List:
Same as last week, finish Rockin' Robin Block ➞ almost there!
Work on Hexie Panel quilt ✔️kept chugging along!
To-Do List:
Keep working on Hexie Panel quilt.
Linking to To-Do Tuesday