This past week I added a suspension system to my quilting table. Take a look back at a previous post where I explained what I did.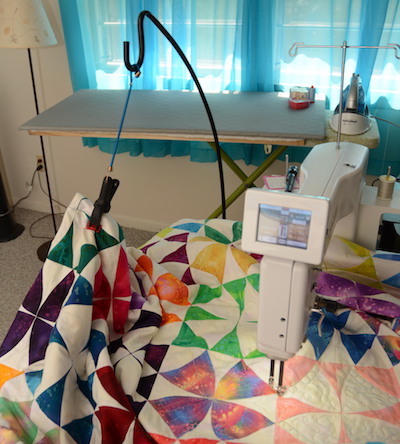 What a difference it makes with holding the weight of the quilt up off the table! The quilt is the Chic Country quilt, and I have 9 blocks quilted. Not many, but a good start!
I only prepped one more set of blocks for the hummingbird quilt.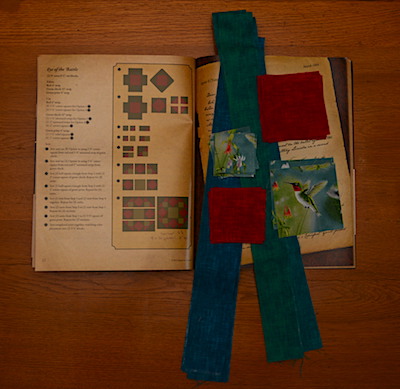 I was hoping to get this set sewn and another set cut out.
Instead, I did this -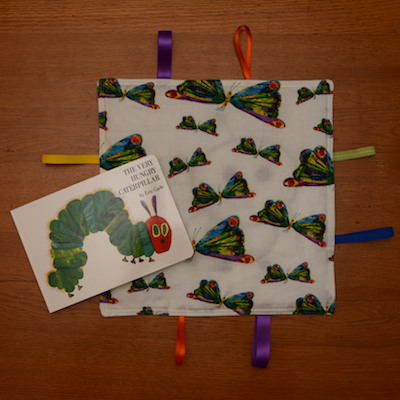 I made a 12″ square tag blanket for our niece's new baby boy. Above is what I'm calling the back side.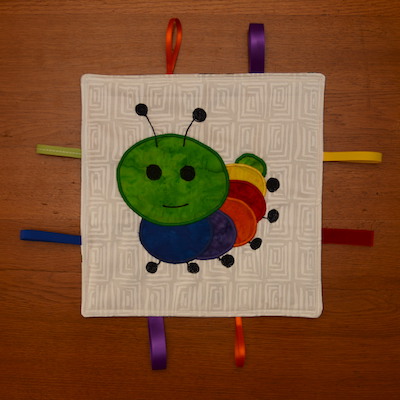 The front has an appliqué caterpillar. I think he is cute! Off to Maryland he goes with his book.
How was your week?
How did I do on last's week To-Do list?
FMQ Chic Country quilt ✔️
Prep more hummingbird quilt blocks ✔️
This week's To-Do List:
FMQ Chic Country quilt
Hand work – Stitching together the days of my Temperature Quilt.
Linking to To-Do Tuesday and Linky Tuesday.