Hubs is home this week. We originally talked about doing a short, maybe 3 day trip, but he opted for a stay-cation. That is fine with me, because I'll put my time into sewing!
Chopsticks is moving along. I like it so much better with the added orange fabrics.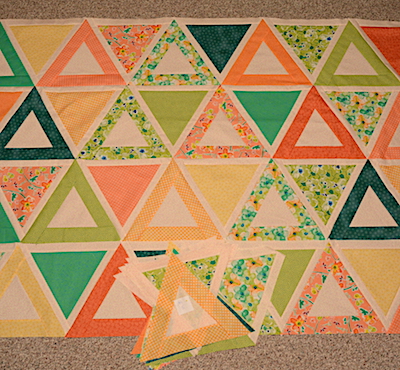 I still have a way to go to complete this top.
Here's another idea, how about shopping during my stay-cation!? A new quilt shop opened just 30 minutes from me. The Red Barn Quiltery, and they are holding a Grand Opening this week.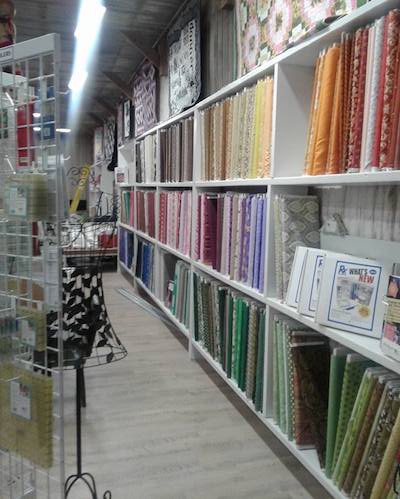 20% off everything! How's that for celebrating!? What a great way to hold a Grand Opening! I bought thread, needles, and pins. Photo from shop's site.
Plus I might have bought a few things at a shop hop last week …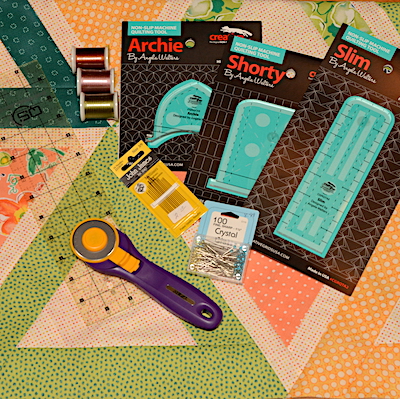 25% off rulers and 50% off the rotary cutter!
Now back to regularly planned sewing!
I hope your are all having a grand week of stitching!
How did I do on last week's To-Do List:
Catch up on Angela Walters' FMQ Challenge Quilt Along – Yes? No? At least I'm working on it!
Piecing Chopsticks top – still working on that too!
To-Do List for this week:
Finish up Chopsticks top.
Practice FMQ!
I love a spray basting wall for larger quilts
Linking to To-Do Tuesday