What do you do when you are happily sewing along, think you have all your blocks completed, lay them out, and gah! Don't like the quilt!?
What I decided to do was buy more fabric!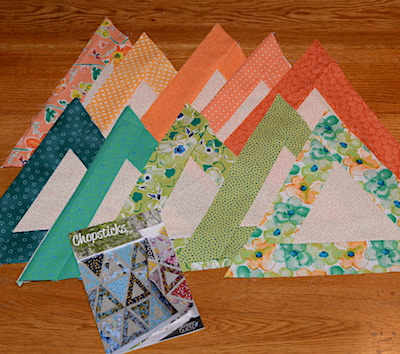 The Chopsticks quilt just did not have a good balance in the orange color family.  When I laid out the blocks, I saw my mistake. Sorry, no picture. I had a nice range of greens, but only 2 oranges the exact same color. This quilt needed more variety in the orange family.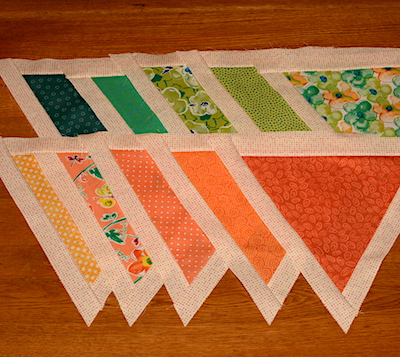 Today I pieced the additional orange blocks. The blocks are going together rather quickly! Tomorrow I'll lay them out and hopefully make headway on sewing the top together.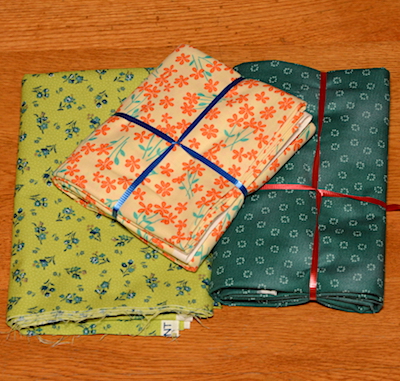 Fabrics for back and binding. I hit a good sale on a shop hop last Saturday. 25% – 50% off!
How did I do on last week's To-Do List:
Piecing Chopsticks blocks. ✔️
Finish piecing top for Angela Walters' FMQ Challenge Quilt Along. ✗
Hosting Curvy Quilters group. ✔️
To-Do List for this week:
Catch up on Angela Walters' FMQ Challenge Quilt Along
Piecing Chopsticks top
Linking to To-Do Tuesday and Linky Tuesday.