March goal met! Which was to finish the Chopsticks quilt top. I did that plus pieced the back!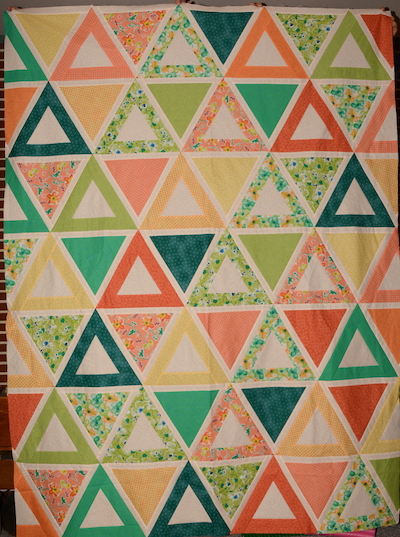 I'm really liking this top now with the added oranges!
And what about this back!?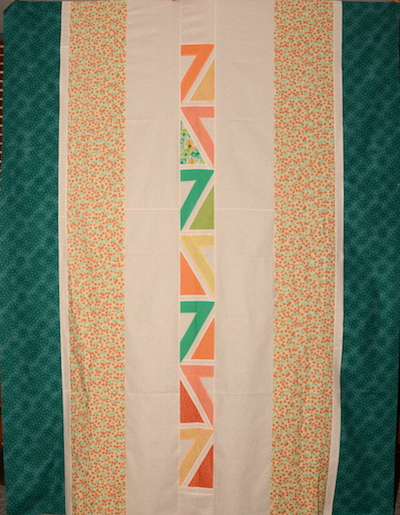 I'm sure you can tell that the center strip are the triangle pieces cut off the sides to square up the top. The light print and dark green print were both used in the top. The orange floral was just a perfect match to finish up the back, and was the end of a bolt – meaning sale! from the LQS. I usually don't make symmetrical backs, but for some reason this one went in that direction. I'm planning to practice several different free-motion quilting motifs in the triangle blocks.
Linking to One Monthly Goal hosted by Patty of Elm Street Quilts
Tags: One Monthly Goal