This past week I got just a little bit of sewing done, even tho I had grandiose plans.
I did some shopping, to finish out the color way for the temperature quilt I'll be working on this year.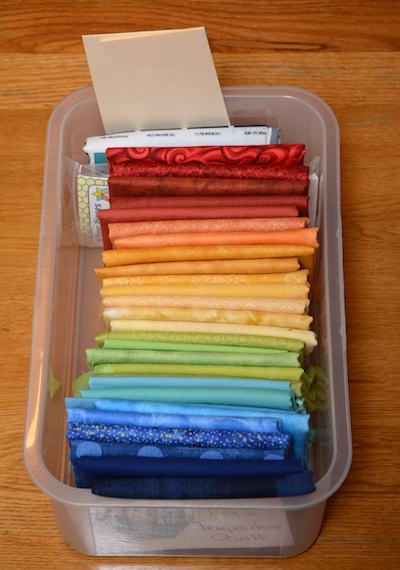 28 fabrics for the temperature quilt
I fiddled with my hexie design for the quilt and have modified what I originally planned. And I shopped for better needles and thread. Here's a shout out to Carolyn's Cottage Cottons quilt shop for the embroidery help I received for the hexie piecing.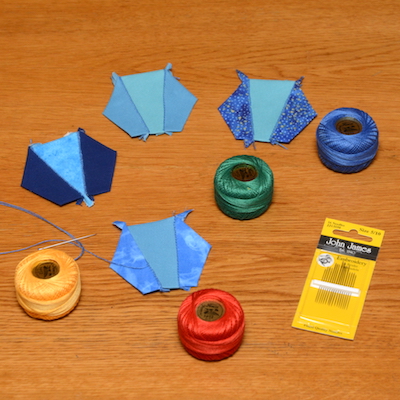 Presencia 12 wt. threads & John James Embroidery needles. I stumbled upon Cristy's video on how to stitch together hexies using floss and hand embroidery. So that is what I'm playing with. I'll do a close up when I'm a bit more confident. I'm really liking the results!
Progress on Chopsticks – During the last Curvy Quilters sewing day I cut all the triangles and sashing for Chopsticks. I also got a bit of sewing done on the blocks. It is going together much quicker than I expected. I should be able to make good headway on it at the sewing day I'll be hosting this week.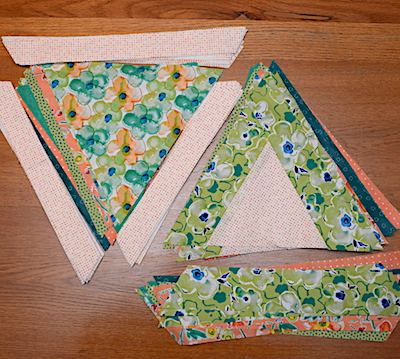 I hope to finish up these blocks this week.
And surprise! Can you believe it? I have started another new project. I jumped in and joined Angela Walters' FMQ Challenge Quilt Along. I'm still piecing the top, then the FMQ will start!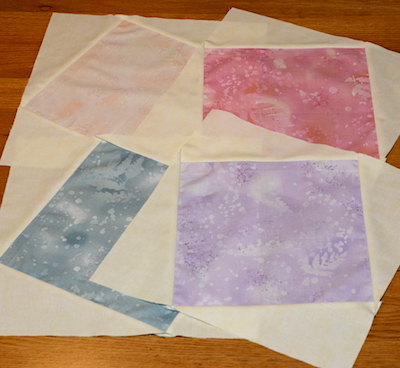 Fossil Fern Prints surrounded by creamy Moda tone-on-tone. I'll be adding a print for corner stones, border, back and binding.
How did I do on last week's To-Do List:
Pack and ship the Mt. Paran embroidered blanket.  ✗ You would think packing and shipping would be a simple thing. But, I've decided to wait for my son to take some good pictures for me before shipping. Maybe that will happen this weekend.
Finish shopping for fabric for the Temperature quilt and attack the Hexies! ✔️
To-Do List for this week:
Piecing Chopsticks blocks.
Finish piecing top for Angela Walters' FMQ Challenge Quilt Along.
Hosting Curvy Quilters group.
Linking to To-Do Tuesday and Linky Tuesday.