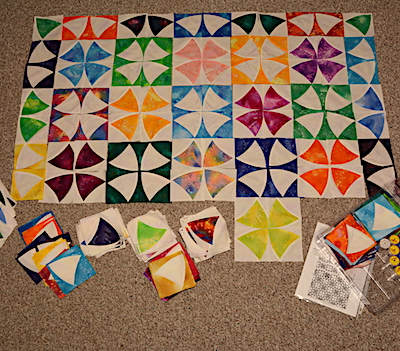 My goal for January 2018 is to complete this quilt top! The pattern is Chic Country by Sew Kind of Wonderful. I'm enlarging it for a twin size bed for my grand daughter who recently moved from a toddler bed to a twin.
I'm linking to One Monthly Goal hosted by Patty of Elm Street Quilts. Go take a look at the other posts as everyone gears up for a new year of quilting! You can join in too!
Happy New Year everyone!
Tags: One Monthly Goal