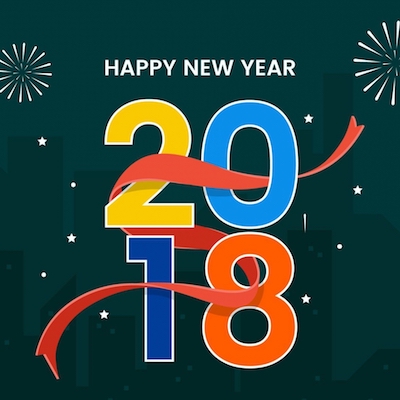 It would be nice to say New Year, New Goals. But that is just not going to happen as I have so much to finish from last year. And the year before. And projects bought with good intentions that have not been touched but tucked away in a closet. And the tops completed 2017 and waiting to be quilted.
You get the idea!
I'm actually excited about finishing those quilts carrying over from 2017.
Thoughts for 2018:
I was thinking about not selecting a word for 2018, but as I get together with my quilty friends the word "finish" keeps resurfacing. I'm sticking with that, "Finish!" for 2018!
As I look over my list of completed quilts from 2017, I'm kind of impressed with what I did accomplish.
20 quilt tops quilted and bound
12 of the 20 were quilts from table runner size to lap size, carried over from previous years
8 of the 20 were quilts made from start to finish – mostly baby quilts
To-do list for 2018
3 quilt tops for family members to be quilted
1 quilt top in piecing stage to complete for family member
13 quilt tops just waiting … and waiting. Some I made during demos for a quilt shop a few years back. Some were made as class samples for the same shop a few years back. Some I made because I liked the fabric. A couple were just cute baby quilt ideas. All need to be quilted. I hope to get a few quilted this year, but no big rush on any of them. They are nice to have on hand to possibly gift/donate to charity.
3 planned quilts with patterns and fabrics purchased
quilting for a friend – we did a barter, me quilting her tops for the use of her cabin in the Smokies. Her idea! Hubs & I enjoyed 8 days in the Smokies before traveling to visit our adult children for Christmas. It was a wonderful get-away just the 2 of us. And then a fun family time for 4 days with our kiddos over Christmas.
In July I'd like to do some 'Christmas in July' sewing. I have fabric for 2 tree skirts and 7 stockings I'd really like to gift this year.
Plan for January – finish 2 family member quilts then move on to the quilts for my friend. I must say tho, I'm really itching to get to some of the new quilts! I'll need to make myself hold off on those. Oh! Here's a thought, I could prep one and then piece it during my once a month sewing time with my quilting group. Now that sounds like a doable plan!
What are you plans for quilting in the New Year?