So, for my June One Monthly Goal (OMG) I did not finish what I planned.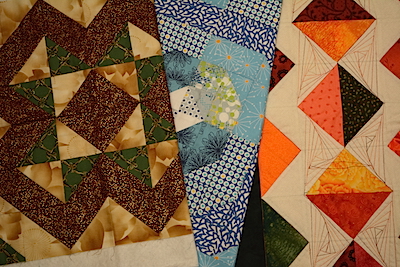 I hoped to get these three table toppers quilted, and even bound if possible. But I stalled when it came to the blue quilt. I think I just don't like it enough as is, so I plan to rip it apart and add sashing. Or maybe give the blocks to a friend who will turn them into something wonderful for a charity.
I did finish this one, a Christmas table topper.  The pattern is Blessings by Sandy of Upstairs Hobby Room from her One Block Wonders BOM.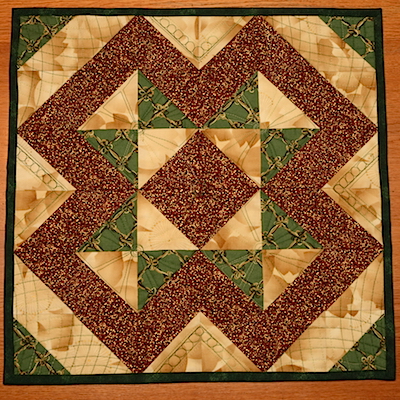 I used a variegated thread for the quilting.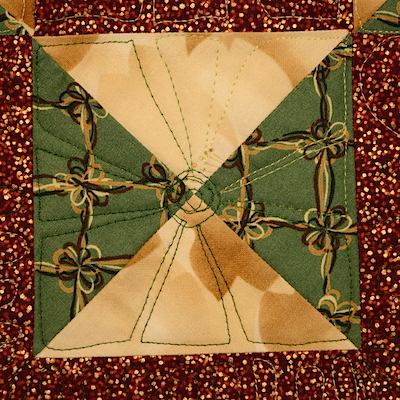 Close up of flower design.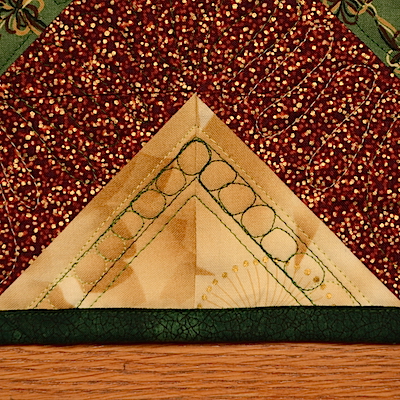 Close up of circle design and straight line stitching. And binding!
I also completed this table runner which I'll use in the Fall. This is also a pattern from Upstairs Hobby Room's One Block Wonders BOM from last year. This design is called Whispered Dreams.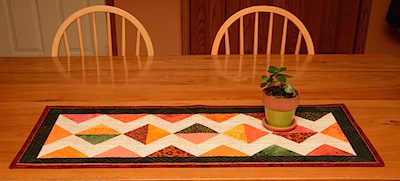 I used a straight edge ruler for the spiraling diamonds. For the spiraling squares I stitched with a walking foot using its edge as my guide. I completed the quilting in June, but attached the binding July 3rd.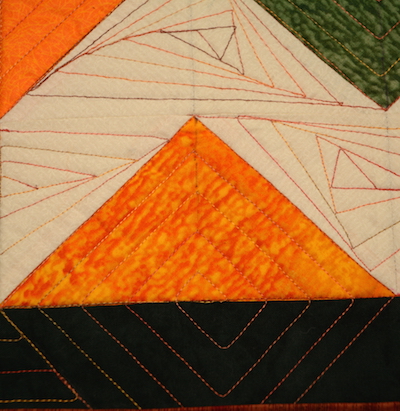 Hopefully I'll come up with a goal for July that I'll be able to complete!
Tags: One Monthly Goal