March is here! One of my favorite months! And one of the busiest months for my family.
I usually try to not take on anything extra during March.
That said, my goal for this month will be to finish two more charity quilts.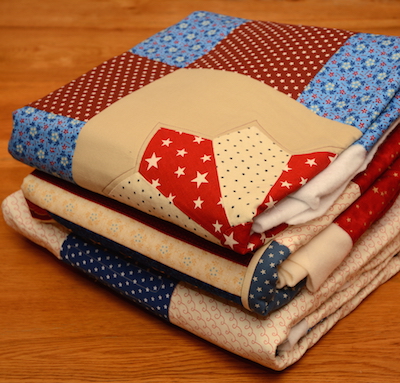 I finished one last month and made good headway on the other two.
My plan is to finish the free motion quilting on the last two, complete with binding.
Tags: One Monthly Goal