We enjoyed our time with family & friends over the weekend. And do hope you did too! We started with a Christmas Eve service and then early Christmas Day traveled 2 hours to our son's home. Staying over night, we continued our celebrations the next day.
My son and his wife hosted our gathering this year.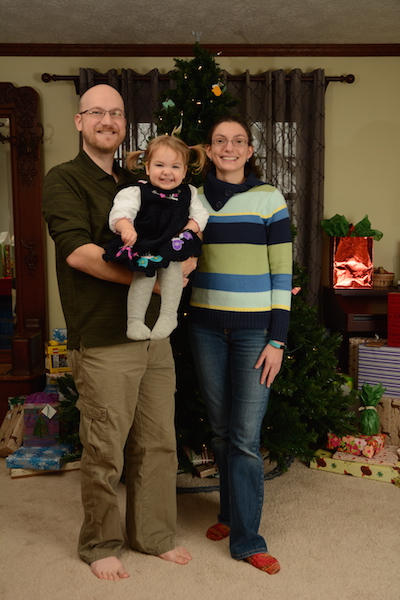 Spending time with them and our grand daughter was precious!
Family gathering, but sadly missing two who didn't join us this year.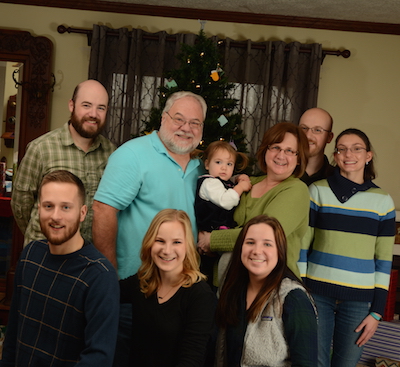 Our Grand daughter learned how to turn on the train under the tree and she crawled under there often to keep it running!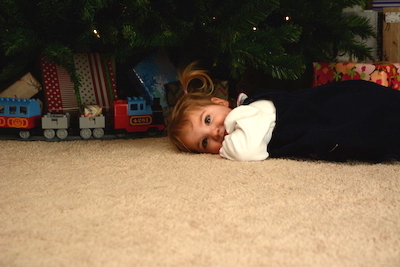 I did finish my last quilted gift on time to give to my son's in laws! It was so nice to get to visit with them too for a couple of days.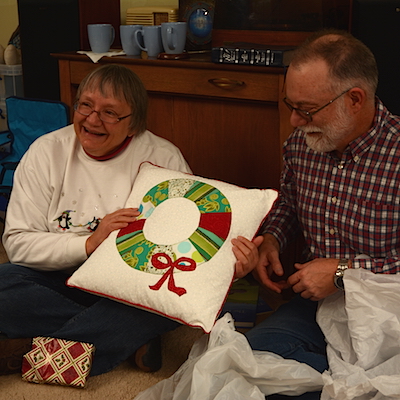 I like how the red piping turned out and nicely frames the pillow.
How did I do on last week's To-Do Tuesday List?
Finish a pillow to gift Christmas morning. Should be doable because I found an orphan Wreath block to use for the pillow top! ✔️
Grocery shopping for Christmas day eats. ✔️ Shopped and baked and enjoyed Christmas Eve and Day.
Enjoy Christmas Eve with church family, and Christmas day with family! ✔️
To-Do Tuesday List for this week:
I found the flannel for the pjs! Now to make them!
Slip cover for the sofa. This is going to be a challenge. I bought the fabric 2 years ago and have put off making the cover since then. With all the Christmas gifts completed and gifted, I really want to conquer this slip cover before starting another quilt!
Plan out my sewing projects for the New Year!
How about you? Are you planning out what projects you want to create this coming year? Are you challenging yourself in any new ways? Next week I'll share my plans.
Happy New Year!
I'm linking to To-Do Tuesday and Linky Tuesday.