Back in August I went to Brickworld, a gathering of Lego enthusiasts who build wonderful creations and share them during Brickworld events. One gal had some optical illusions built from black and white Lego brick that I thought would make cool quilts.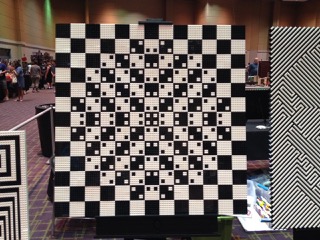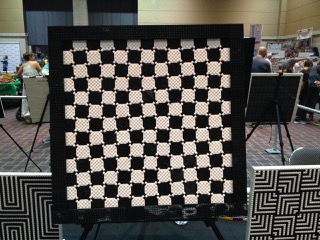 This log cabin one is my favorite.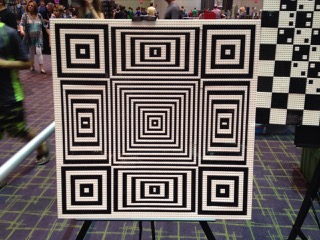 I'm keeping these in mind, there might be an optical illusion quilt in my future.
There is a free pattern offered through Craftsy, which I'll keep in mind as my first attempt in piecing an optical illusion quilt. 3D Op Quilt by Pippi22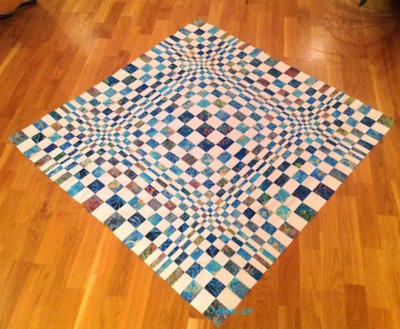 It is lovely!
Have you ever made an optical illusion quilt? I'd love to hear about it. Do you have patterns to recommend?
New baby quilt under way!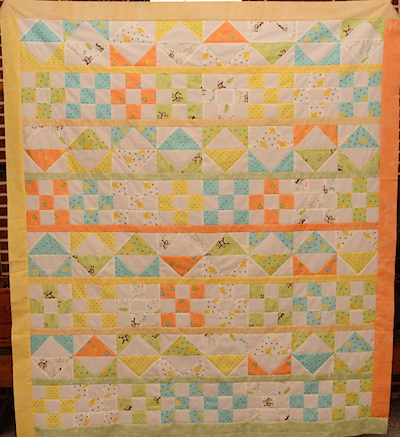 Pieced top complete and now to add appliqué.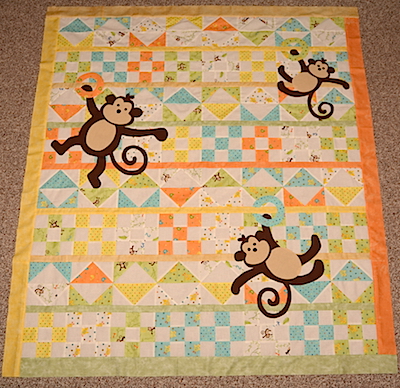 Three appliqué monkeys hanging from rings, fused in place. Time for blanket stitching. Oh, and adding the mouths with some thread stitching. Pattern: Grow With Me for Moda.
September Machine Quilting Block Party all quilted.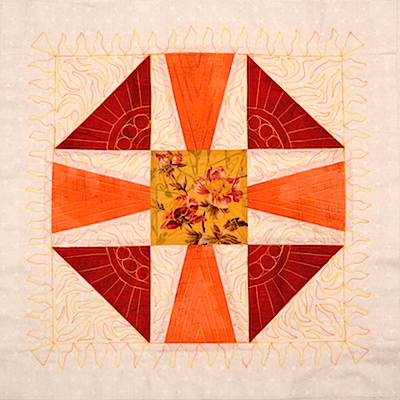 How did I do on last week's Tuesday To-Do List?
New baby quilt to make, prep & piecing this week. ✔️ Top pieced. Working on appliqué.
Mark and quilt Leah Day's Machine Quilting Block Party, block # 9. ✔️
Appliqué monkeys on to baby quilt.
Sandwich baby quilt and begin FMQ.
Select fabric and piece next set of Timeless Tradition BOM.
Select fabrics for Oct Machine Quilt Block Party block.