This Thursday, I host my quilting group, Curvy Quilters. I usually work on an UFO during that time. It's a good way to get myself to work on the unfinished projects. And I have enjoyed seeing some progress, and even checking a few off my list this year. Today I pulled out the Timeless Tradition BOM.  I started it last year, while attending a Featherweight Sewing Club. I have the fabric cut for three blocks and all ready for piecing this Thursday.
As July came to a close, I did squeeze in finishing up the BOM for Leah Day's Machine Quilting Block Party. I had the block pieced, marked, & sandwiched, so just had to quilt it. This BOM is using the quilt-as-you-go method. Each month we piece, sandwich, and quilt a block.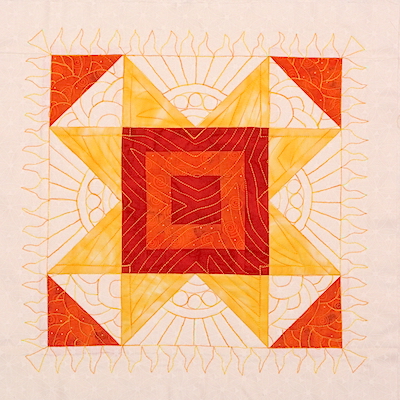 Yesterday, as the first of the month, the new block was available. I got it downloaded and fabric cut. Today I pieced the block.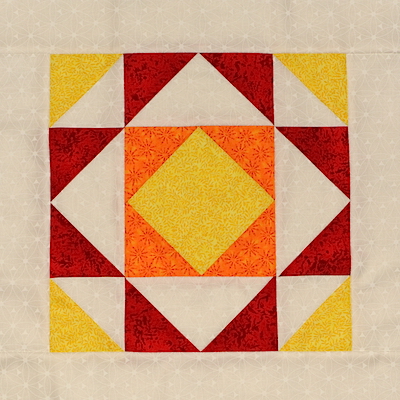 For all the BOMs (I'm doing 3) I have challenged myself to use fabric from my stash. For the Machine Quilting Block Party BOM, I'm using scrappy prints in yellows, oranges, & reds, with the same white background for all the blocks.
Next up is pulling out the Bargello I started earlier this year. It's time to add borders & appliqué. I had to set it aside for a while, as I had t-shirt quilts to create for customers. The latest went to the longarm quilter last week. I'll take photos went it returns for binding.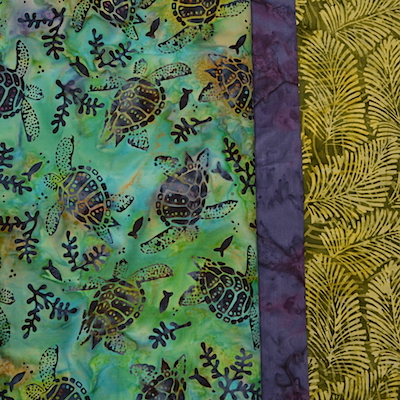 After the Bargello, I have Christmas tree skirts I want to get started! I was hoping to get to those in July!
Do you have any projects that you are just waiting and wanting to get to sewing?
Back to the To-Do Tuesday list!
Host Curvy Quilters on Thursday – that means some house cleaning and baking to prepare for my guests!
Sew the next set of Timeless Tradition BOM blocks.
Add borders to the Bargello.
Friday the One Block Wonders August BOM will be available – download!
Tags: Linky Tuesday, To-Do Tuesday