I pulled out a quilt that fell by the wayside last Fall. The pattern is Metro Hoops by Sew Kind of Wonderful. I used Best Day Ever, Designed by April Rosenthal,  Jelly Roll by Moda.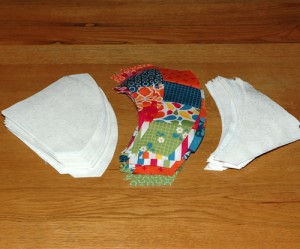 Piles of pieces just cut, and waiting for the next step.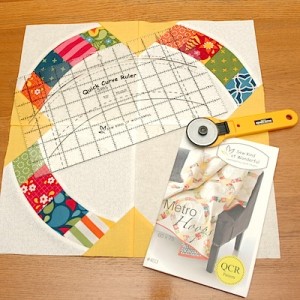 One block complete. I think it is going to look great!
Last week's paper piecing needs borders. I have to get more fabric. Sigh, another trip to the quilt shop. Just kidding! I love going to the local quilt shop! Fabrics and Friends in Roanoke, IN. I'll post a photo next week. I just watched a video today on a technique called No Tear Paper Piecing that uses freezer paper. I want to try that out and can see modifying how I paper piece in the future. Thanks Quilt N Bee Quilt Shop!
This week I hope to finish both the paper piecing and Metro Hoops.
I'm linking up to Linky Tuesday and To-Do Tuesday.
Happy Sewing!
Tags: Linky Tuesday, To-Do Tuesday