I'm late! For To Do Tuesday list, but here is what I have finished for next weeks Stitcher's Garden Class held next Monday and Thursday at Fabrics and Friends Quilt Shop, Roanoke, Indiana.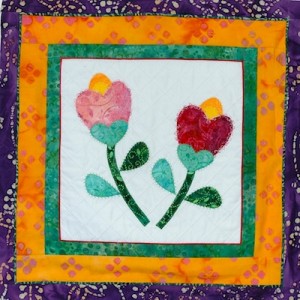 In this block we learn how to make and insert piping in our quilt blocks. The hot pink between the white background and the first border is a very thin piping. And the green between the orange and purple is a fusible piping. Here is a close up of the pink piping -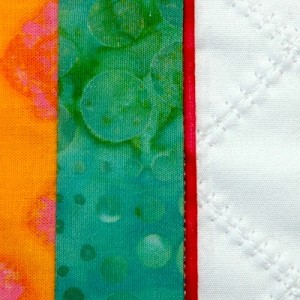 In the next block we learn how to use the Fringe or Tailor Tack presser foot.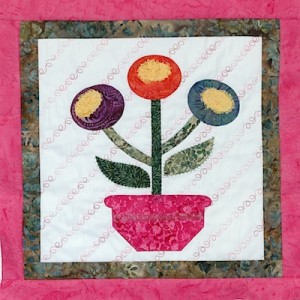 The center of the flowers has fringe stitching. Here is a close up -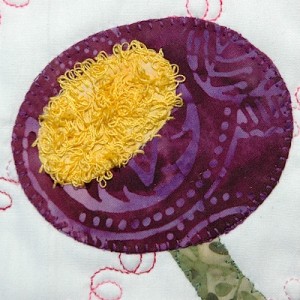 Kind of fun, isn't it!?
Yes, I know it is Friday. But here is a late post to To-Do Tuesday.
This past week I:
-finished up the demo mentioned above, with step outs ✔
-visit Grace College with daughter ✔ This is her college of choice.
-continue the clean out of daughter's closet – oops, didn't happen
-add helping middle daughter with her fast approaching wedding of May 25! ✔ Another item checked off the ever growing list – Bridal Shower invitations mailed out and decorations made!
This week I plan to:
-hold Easter Dinner at my house Sunday afternoon
-clean and rearrange living room for Bridal Shower to be held here the following Sunday
-Monday, teach Stitchers Garden quilt class at Fabrics and Friends Quilt Shop
Tags: Fabrics and Friends Quilt Shoppe, Stitchers Garden BOM, To-Do Tuesday