Sunday was the Bridal Shower for my daughter, Anna, who will be getting married the end of May! We all had a great time!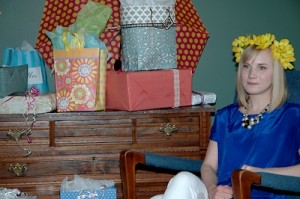 Her Matron-of-Honor made the floral chain for her to wear.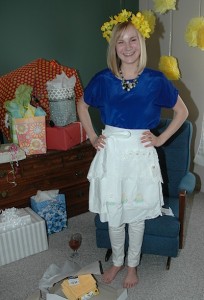 Her she is wearing an apron made from linens I inherited from my mother-in-law. My dear friend, Michelle, used the linens to create this one-of-a-kind apron! Anna loved it! Anna is a wonderful baker and cook!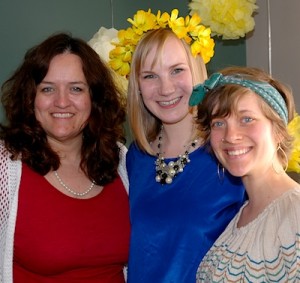 Here is Anna with her soon to be mother-in-law Susan, and sister-in-law Katie.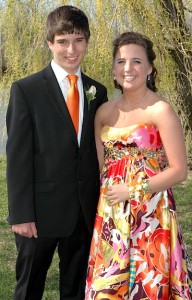 And Saturday evening my youngest attended this young man's Senior Banquet and Dance. Graham & Charis.
I'm linking to To-Do Tuesday and Linky Tuesday
This past week I pulled off:
-a successful Stitcher's Garden class without the use of the Bernina✔
-a clean living room and dining room✔ and got the rooms nicely arranged for the Bridal Shower!
-a successful Bridal Shower for my daughter with the help of her Bridesmaids on Sunday!
It was a good week!
This coming week I should:
-hem three bridesmaids dresses
-shop for and purchase a dress for me to wear to the wedding
-work on the veil for my daughter