This past week I played just a bit with a new to me ruler. Creative Grids 90° Double-Strip Ruler. I used the pattern Savvy by Rachel Griffith Designs and Moda's fabric line Hearty Good Wishes. I do like the ruler, but have to warn you that there will be bias edges when working with this ruler. So do be aware of potential stretching due to the bias cuts. Rachel's pattern is well written and easy to follow. Since I didn't use her color way, I wrote out a chart with my colors to keep track of fabric placement. This was my first time to use a Rachel Griffith Designs pattern and I must say, I'll be looking for her other patterns. I just love it when I find patterns that are well written. I'm putting Rachel's Smitten pattern on my wish list!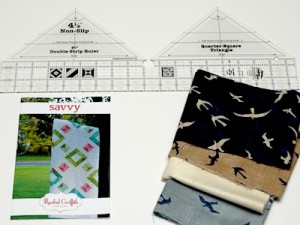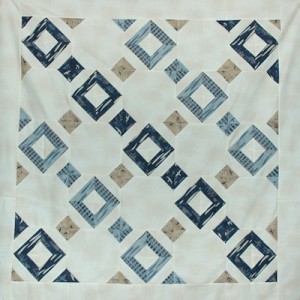 I finally got caught up on my Building Blocks Quilt Along hosted by Leah Day. Dare I show you my blocks? When you see them, you will realize my desire to improve my free motion quilting. I've got a long way to go before my FMQ is pretty. ☹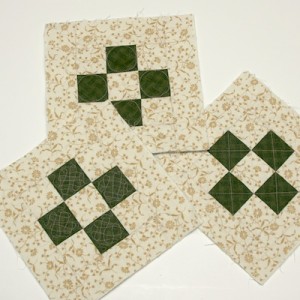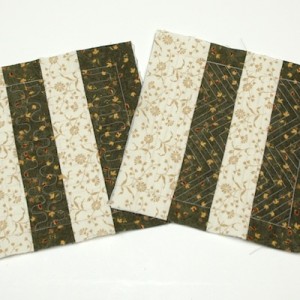 And, crazy as I am, I started a new project that I'm calling Eat Your Fruits and Veggies, or Whirled Peas. I'm using Amy Gibson's foundation piecing pattern Tilt-A-Whirl. I'm reacquainting myself with foundation piecing, its been a while. I think I'm going to enjoy the process once I get it going assembly line style. Only two blocks completed so far: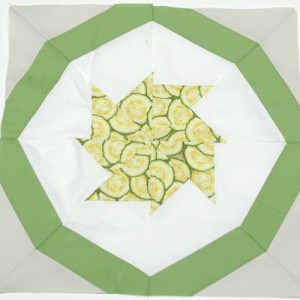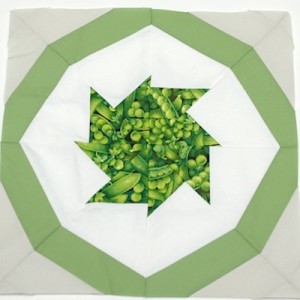 Here is my list from past week :
-continue working on client's quilt ✔ embroidery label completed
-work on Savvy quilt ✔ Top ready for quilting!
-celebrate birthdays! My hubby today! Mine on Friday! ✔ Lunch and movie Friday, and dinner out with eldest son Tuesday
This week's list:
-continue working on client's quilt, applique center block
-bind signature quilt
-today, take daughter to doctor appointment to remove her cast from January 24th ankle surgery. Oh Boy! Has she been counting down the days!
-work on Luke and Kim's quilt, I should aim for 2 blocks a week
-piece a few more blocks of Whirled Peas
Tags: Building Blocks Quilt Along, Linky Tuesday, To-Do Tuesday