Here is my first completed quilt for the new year. Toes In the Sand Pattern by Jaybird Quilts using the Hex N More Ruler. Love Julie's ruler. Julie's patterns are very well written with clear and easy to follow directions and diagrams. I was very happy that all the points in the blocks matched up so perfectly. The Hex N More Ruler is designed  including four shapes, each with four sizes, all in one ruler. The shapes are triangles, hexagons, half hexagons, and diamonds.
I used all Batiks for this quilt.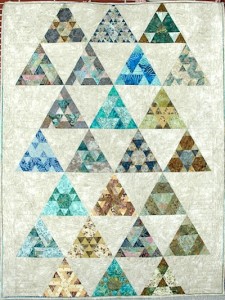 Close up of a few blocks.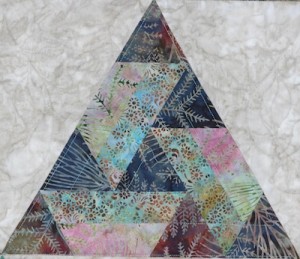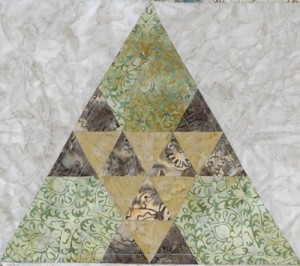 I love the Moda Batik for the back, and also the All-In-One Flange Binding made with left overs from the pieced blocks.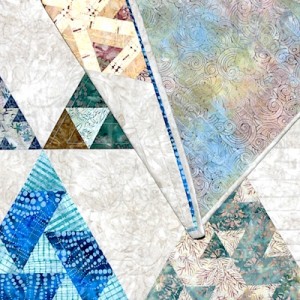 This quilt is being offered as a Block of the Month at Fabrics and Friends Quilt Shop in Roanoke, IN.
Tags: Fabrics and Friends Quilt Shoppe, Jaybird Quilts, Toes In The Sand BOM