Again, using Vicki's color palette and Joined at the Hip, 2000 Basket and Blooms Block of  Month – here is my block for March -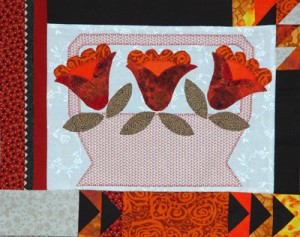 I have NO grays in my stash! None! So I used tans instead. I'm pleased with the results.
And here are the blocks from the Craftsy BOM using the same fabrics as in the basket block. What a difference a pattern and color placement make!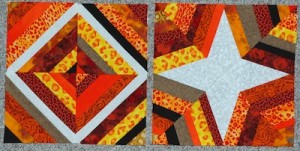 Tags: BOM, Color Palette Challenge