First off, here is my Block of the Month (BOM) for Three Creative Studios. It's called Amish  Star.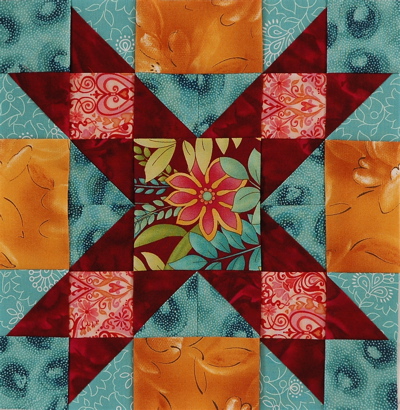 Next are some blocks I'm working on for a quilt for my middle daughter. She chose the pattern – Goose Tracks and asked that the quilt be very blended. Blended, meaning that you can't tell where one block ends and another starts. She also chose the fabrics – Ginger Blossom collection which are mostly large scale prints, and she added some smaller scale coordinating fabrics. This will be a very hot pink quilt once completed!  The Goose Tracks block have 29 pieces in each 10″ block. We decided to alter some of the corners, making some of the construction easier. Here are two blocks leaving out the pieced corners and two Goose Tracks Blocks with the pieced corners. The alter blocks will have one – three pieced corners.  We think it will blend very well this way!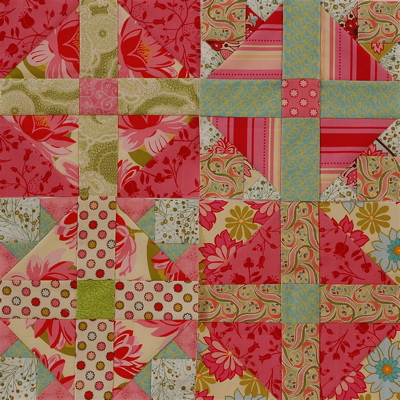 And this last set of blocks is for a charity quilt. Chevron pattern in brights.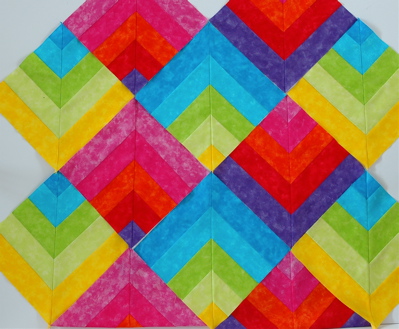 My two youngest girls both just started quilts. But I forgot to take pictures! Next time!
Tags: 3 Creative Studios, BOM, Quilting