Here are three more totes I've created for my quilting friends. That makes 4 down and 4 to go! The first is for my friend Mary. The picture is of Mary with her sister in a red Radio Flyer Wagon from their childhood. Mary loves to travel so that is the theme I aimed for on the journal tote cover. I used two small pieces of fabric printed with maps that I had saved in my scrap pile. I hope Mary has fun on her travels!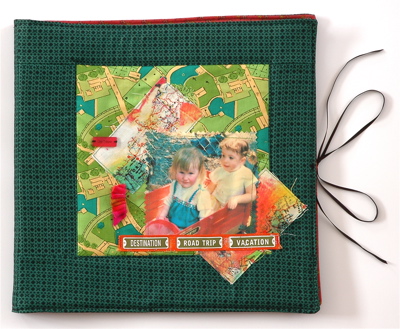 Next is a bird house theme for my friend who has her kitchen decorated with birds and birdhouses. I picked up the little bird on the birdbath during a shop hop last summer in Ohio.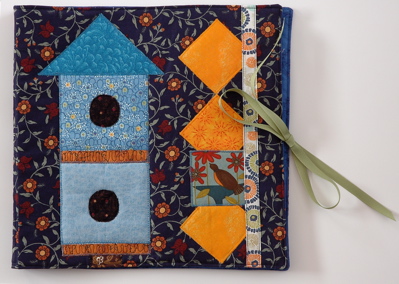 This girly version is for a friend who is all things pink, purple and feminine. She recently moved to SC and I hope  this friendship theme suits her.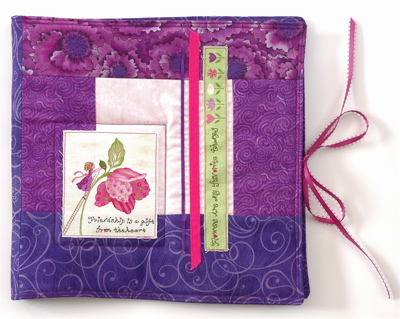 These three totes make three finishes for OPAM so far for February. I have a quilt that is almost complete. I'm working on hand stitching down the binding. Here is a snick peek. I'll show the whole quilt once it's complete!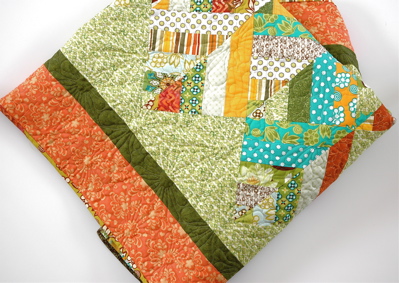 This weekend I'm off to a quilting retreat! I'll be teaching a few projects using strip quilting. And a friend will be teaching the above quilt and another version of it. I hope to take pictures to show all the goodness of the weekend – - but I'll warn you that I usually forget to take pictures while I'm busy sewing!