Last week I attended a 5 day quilting retreat. Late nights! Laughs! Good food! And sewing! Here are a few pictures of gals with their projects.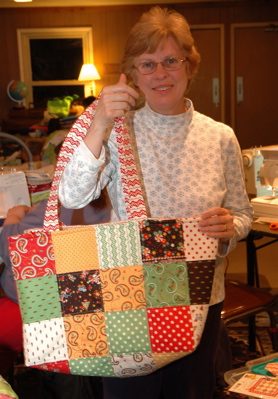 Dody and her quilted bag. Class taught by Twila. Dody used the charm pack/door prize she won to make this bag.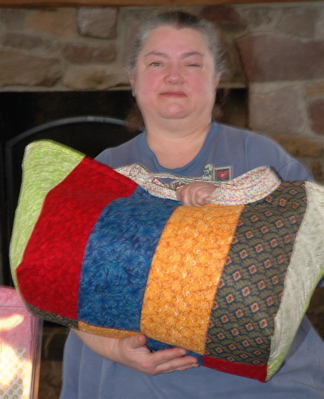 Norma and her quilted bag. She used strips instead of squares.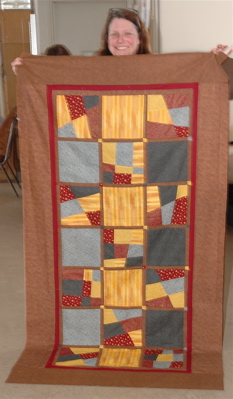 Cynthia and one of two bunk bed quilts she is piecing for her two sons.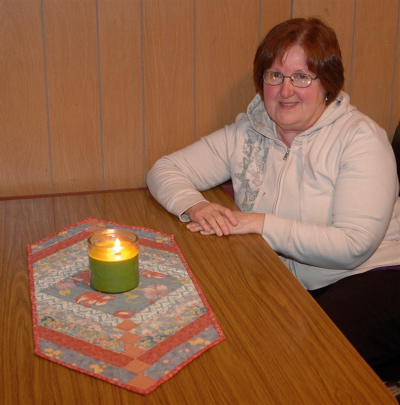 Mary and the table runner she made. Class taught by me! Isn't it cute how she set it up with the candle she won as a door prize?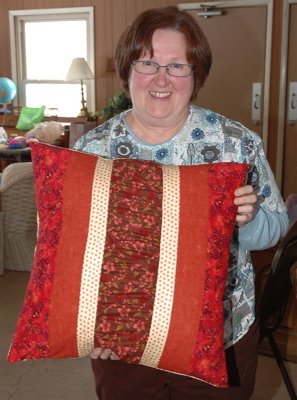 Mary and the pillow she made for a friend.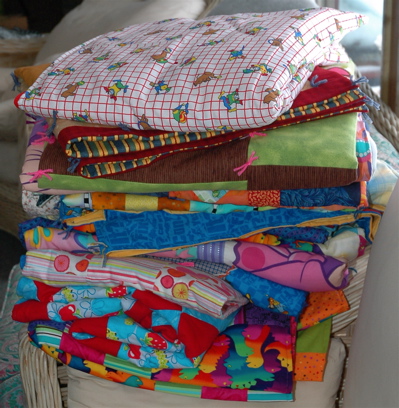 This is a pile of baby quilts Twila made and brought to the quilting retreat that needed tying to finish them. She brought 19 quilts! And I believe other ladies made 3 more while at the retreat! These will be donated to charities.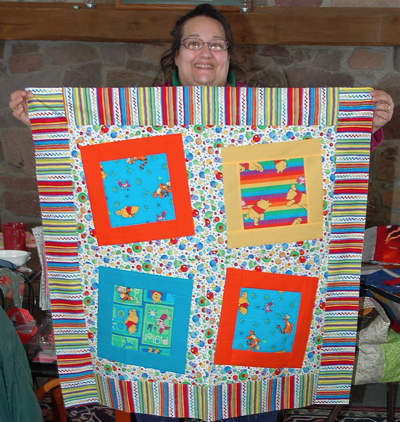 This is Twila! She taught several classes at the retreat. And she made the 19 baby quilts! This is another quilt she made for her neice while at the retreat.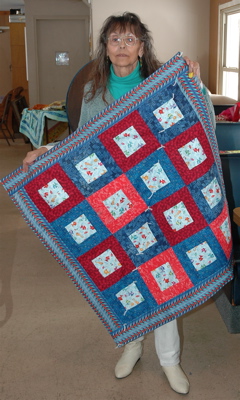 Here is Marty holding one of the quilts she is tying. Several other ladies worked on the baby quilts too. Sorry I do not have pictures of everyone!  And I did not get pictures of all the other projects ladies worked on! I wish I had! We should have kept count of how many projects were completed in 5 days! It would have been interesting to see!
I worked away on a quilt for my teen daughter. I promise a picture soon.
And here is the group of ladies holding many of the quilts that Twila made. Do you see Mary in the middle holding her dog Molly?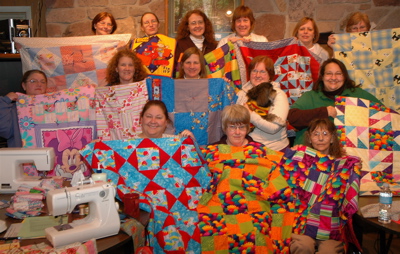 Tags: Quilting Retreat