February OMG – piece Nebula background.
Not only did I complete piecing the background, I have three sections of the quilt put together!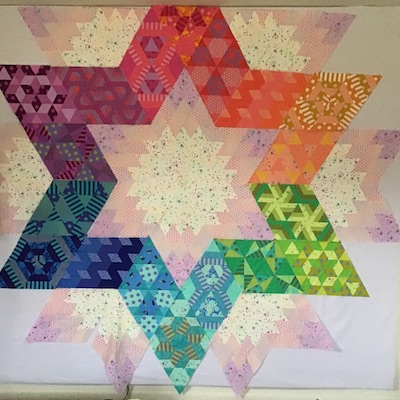 Layout under way on design wall. And that wall is too small for a queen size quilt!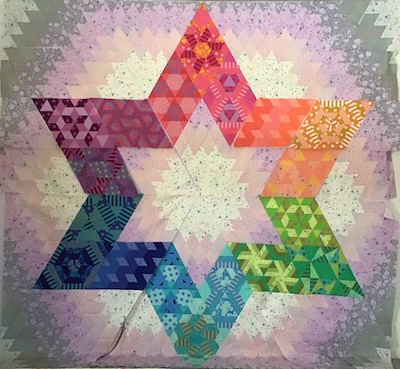 Background units all pieced. Three of the six sections sewn together, and the rest pinned in place!
I'm happy with my progress on this quilt for this month. Next month, finish piecing and get her sandwiched!
Linking to One Monthly Goal hosted by Patty of Elm Street Quilts. Thank you Patty for hosting OMG!
Tags: One Monthly Goal