The last Clam Shell – finally – stitched in place!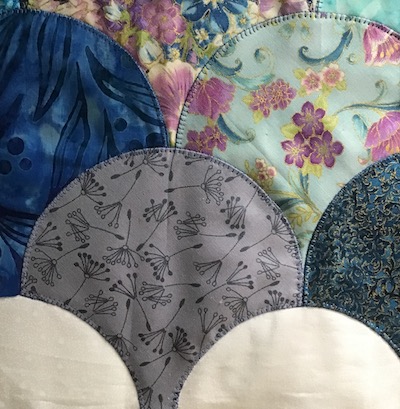 Making and stitching the Clam Shells for this quilt was definitely the section that took the longest to complete. I didn't think I would ever see the end of Clam Shells! Actually, the next step will be to sandwich the four sections of this outer border, and then quilt the Clam Shells. So I'm not done with them yet! I'm hoping quilting will go a lot faster than blanket stitching them in place.
Moving on to some piecing, I made one section of Wave, which is the next block in Sew Kind of Wonderful's Rock the Block QAL.

Here are all the blocks so far -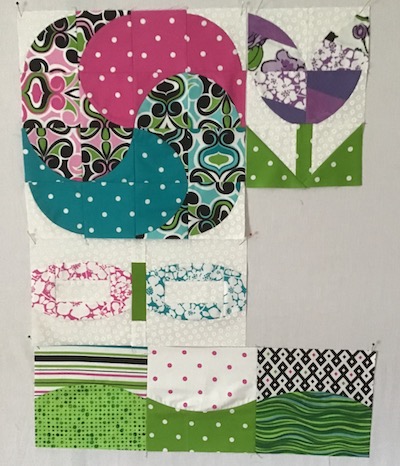 I'm not making multiple of the blocks yet. But might as this QAL builds.
Spring in my yard -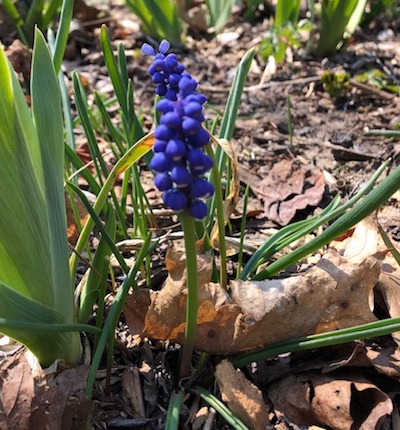 Grape Hyacinths! I love these little flowers.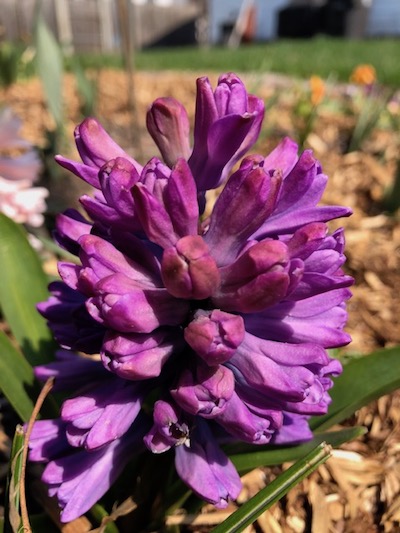 Plus we have the large Hyacinths blooming in three colors.
And my first vegetable of the year -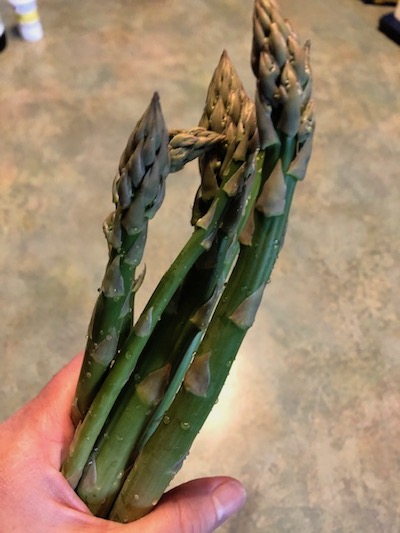 Asparagus fresh from the garden.
How does you garden grow?
Last Week's To-Do List:
Finish appliquéing clam shells.  ✔️ Finally! Completed appliquéing all the clam shells!
Next block of Rock the Block.  ✔️
This Week's To-Do List:
Sandwich Clam Shell Borders.
Next block of Rock the Block QAL.
Linking to To-Do Tuesday on a Wednesday!