Stitch Stitch Stitch by machine.
I'm not sure if I'm using the best method at this point, but I do have one side of the last border stitched.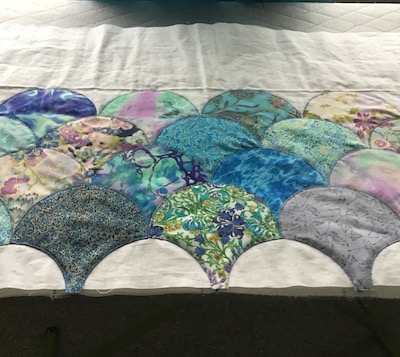 Four rows of  Clam Shells machine blanket stitched. Only 20″ of the 113″ long border showing in photo.
I'm pondering how to quilt these, maybe just echo inside the Clam Shells. That comes much later as I have the other three sides of Clam Shells to attach to to background fabric before completing the border.
Playing with some designs. Just a diversion at this point.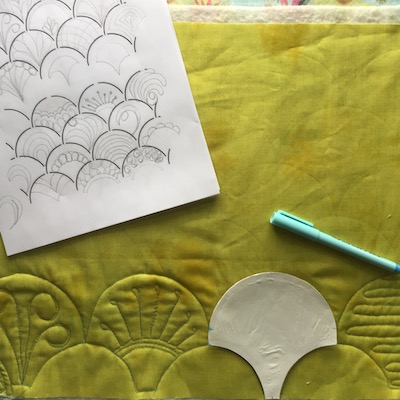 I traced the Clam Shell shape into rows on this piece of Moda Grunge, and played with stitching.
I leave you with a glimpse of what the quilt will look,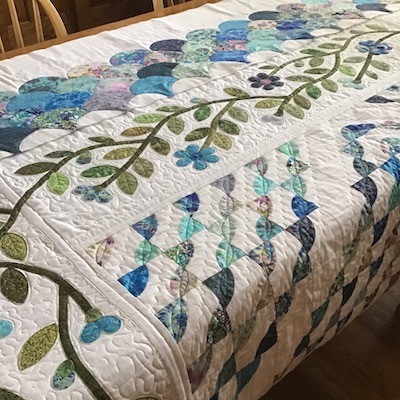 First Clam Shell side, not yet attached to center of quilt.
Last Week's To-Do List:
Clam Shells – stitch stitch stitch! ✔️ One side of outer border has clam shells stitched in place.
This Week's To-Do List:
Continue with Clam Shells
Project Quilting 12.6 – last challenge! What will I do?
Linking to To-Do Tuesday.