What to do!?  With the Holidays upon us, I want to be realistic in what I'll try to accomplish this month.
I have a few little quilt related gifts to make for an upcoming gift exchange. But I have not settled on what to make. My ideas include -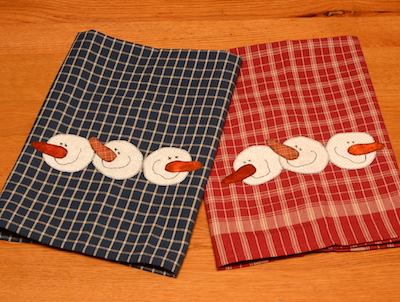 I made these 2 tea towels for my SIL when she had hip surgery. #1 in the above list, so I think I'm leaning towards doing something else on the list for this upcoming exchange.
Hmmm. That means my goal will be to pick something off the list and make three for the gift exchange.
And, there is the Chic Country quilt to finish. I need to practice my quilting idea for it before actually attempting the design on the quilt. I sure hope December is the month I complete it! One more post on it, and you won't have to hear about that one ever again.
Linking to One Monthly Goal hosted by Patty at Elm Street Quilts.
Tags: One Monthly Goal