Phew!  This quilt took longer to piece than I expected.
Here she is with blocks being laid out, not the final layout, but getting a taste of what the top would look like.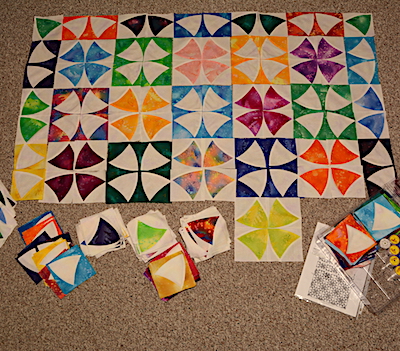 The finished quilt top is 7 rows by 9 rows with the half block border going around the outer edge to finish off the secondary circles.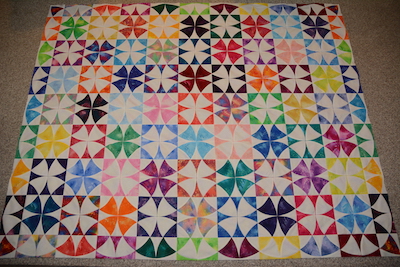 I'm pleased with the top. Love the secondary circles. Fingers crossed when it comes time to quilt!
Pattern: Chic Country by Sew Kind of Wonderful
Fabric: Fossil Fern by Benartex
Top measures: 73 1/2″ x 91″
Linking to One Monthly Goal sponsored by Elm Street Quilts
Tags: One Monthly Goal