As 2015 rolls to an end and 2016 begins, I've looking around my sewing room, planning new projects, and wondering why some of my past projects have stalled. Many call them WIP – Works in Progress, or UFOs Unfinished Objects. I'm just going to be real here and say I have projects that I love, but for one reason or another they have Stalled!  In 2016 I want to get back to them and finished them up! Do you think listing them will help? Let's just go with the top 5 Stalled WIP that I would like to get back to and finish.
Top 5 Stalled WIP
Tilt-A-Whirl, paper pieced pattern by Amy Gibson, I'm calling it Whirled Peas because I'm using vegetable prints.
Dancing Stars, paper pieced from Amy's Creative Side
Dresden Star by Edyta Sitar, table runner (sorry no photo)
Sew Kind of Wonderful Curve It Up Quilt, just needs outer border
Sew Kind of Wonderful Dot-to-Dot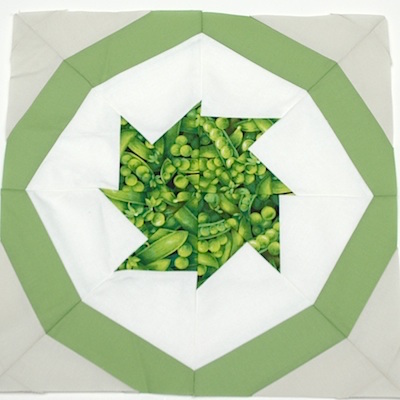 Whirled Peas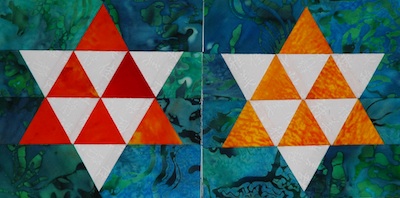 Dancing Stars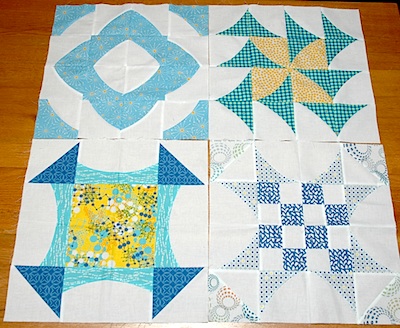 Curve it Up blocks, hmmm, I can't find the picture of the top, I'll share one once the border is complete.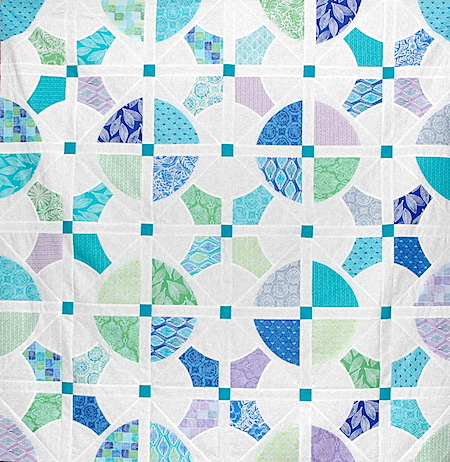 Dot-to-Dot, this is the first of two quilts, I need to finish the second one which is a pile of blocks right now!
Another category I see when looking around my sewing room is gadgets.  Apparently I'm a gadget girl. I think it comes from several years of playing working at a quilt shop where I taught classes and did Saturday demos of rulers, templates, & various techniques. I could make a long list of the rulers and templates I have purchased over the past 6 months since retiring from the local quilt shop.
Gadgets!
Jaybird Quilts – Sidekick and Super Sidekick
Kites Plus by Kari Carr for Creative Grids
60º Triangle 12″, Creative Grids
Sew Kind of Wonderful Quick Curve Mini Ruler
30º Triangle 19.5″, Creative Grids
Squedge 18º, by Phillips Fiber Art
Curvy Log Cabin Trim Tool by Creative Grids
Marti Michell Tumbler 2″ to 5.5″
If I dig deeper, yes there are more …
Along with the rulers, I have also purchased patterns and fabric for new projects. So that would be a third list – projects I want to start!
Patterns!
Sew Kind of Wonderful: Mini Pumpkins (my daughter wants a table runner), Mini Rings, Mini Scope
Creative Grids 30ºRuler: Cut Loose Press: Table Treasure Table Runner, Selvage Star Pillow
Creative Grids Curvy Log Cabin Trim Tool: Carousel, Squiggles
of course there are plans for all the lovely gadgets I have purchased, lets just save that for another post, perhaps at they happen!
Plans for the New Year
Finish the Top 5 Stalled Projects
Continue working on current projects, oops, that would be another list!
Continue the One Block Wonder BOM
Participate in the Tribal Block Club
Keep the creativity flowing!
Are you planning any special quilting projects for the New Year?
Linking to To-Do Tuesdsay and Linky Tuesday
Ringing in the New Year! Happy 2016!
Tags: Linky Tuesday, To-Do Tuesday