Progress! On a few WIP (works in progress), first up is this adorable Monkey quilt.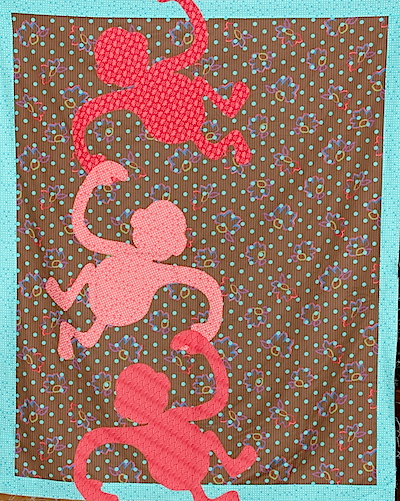 Reminds me of the toy from my childhood, A Barrel of Monkeys. I just needed to appliqué the monkeys in place, which I did this past week. And it is ready to sandwich and quilt. The pattern is modified from Monkey Business by Blue Meadow Designs.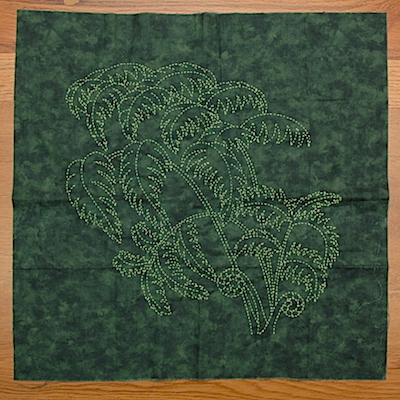 Next top finished is the Tree Fern Sashiko Kit, all hand stitched. Now I have to decide if I will frame or finish as a quilted wall hanging. I'm pleased with how it turned out as it is my first Sashiko stitched project.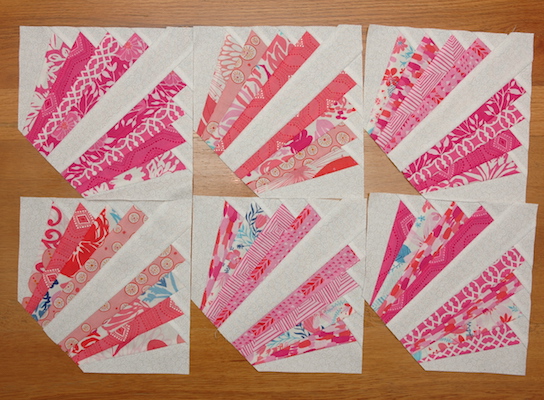 Way back in May – July, Christa of Christa Quilts hosted a paper pieced quilt along. I finally got around to working on the blocks. I like how they are coming together, but need to run to the local quilt shop for more pinks.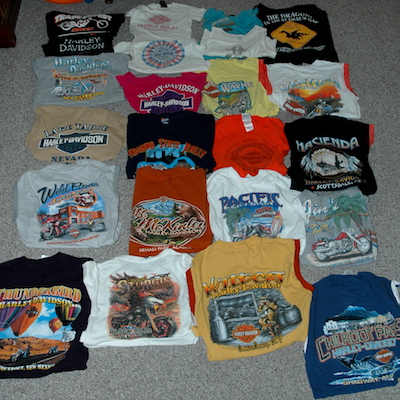 And of course I would add a new project when I still have a long list of WIP already underway! I got a call from gal wanting a Harley Davidson T-shirt quilt. Here are the shirts, all in order as she would like them in the quilt. No sashing, but borders will be added.
I'm linking up to Linky Tuesday and To-Do Tuesday.
My List for this week is: sandwich  baby quilt, buy more pinks and keep paper piecing, start cutting apart t-shirts.
Tags: Linky Tuesday, To-Do Tuesday