Phew! The charity quilt tops are complete! No pictures yet, though.
Since I felt like the charity quilts are now under control I went back to working on the baby quilts! I had two already quilted, so this weekend I attached the flange binding.
Here is my favorite baby quilt so far: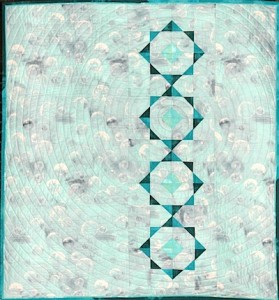 I love the bubble fabric! The back (sorry no picture) is a Batik River Otter Print. I used the walking foot to quilt the spiral, using the guide bar set at 1″.
Here is a close up of one of the 9″ pieced blocks: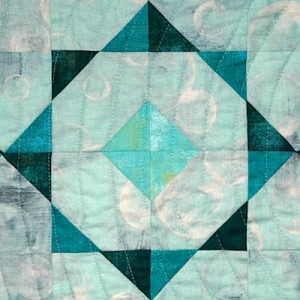 This next quilt was inspired by the theme fabric – line drawn animals, butterflies, and leaves. I wanted to show off the fabric, so just put a pieced border around it. Then I thought it needed another border in the theme fabric to set the pieced border off. I quilted straight lines using Jacquie Gering's Echoing In lesson from her Walking Foot Craftsy Class.  The spiral idea is from Jacquie's class too. I'm loving her class!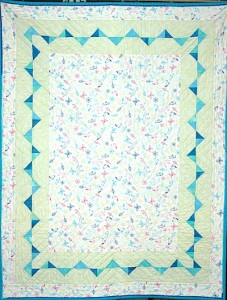 Close up: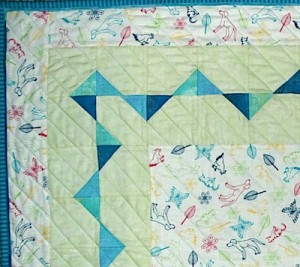 Linking up to Linky Tuesday over at Freemotion by the River!
Tags: Craftsy, Linky Tuesday