The newly weds are back from their honeymoon and settling into their new routine in married life.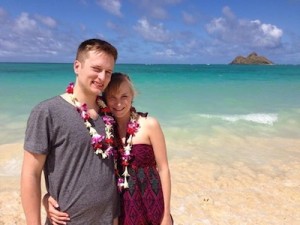 Anna and Nathan
The Monday morning following the wedding, we had all our out of town guests, relatives and friends in for breakfast. Everyone had to hit the road soon after to catch flights or start their drive home. But during our breakfast we had exciting news shared! My son and daughter-in-law announced that they will be expecting their first baby in December! I'll be a first time grandmother!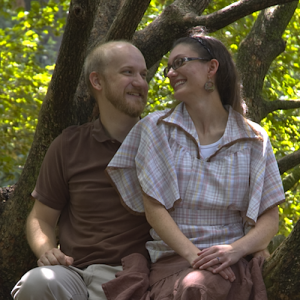 Luke and Kim
And, our nephew in for the wedding from the west coast also announced that he and his wife are expecting their first baby!
Right on the heals of my daughter Anna's wedding, we geared up for my youngest daughter's high school graduation.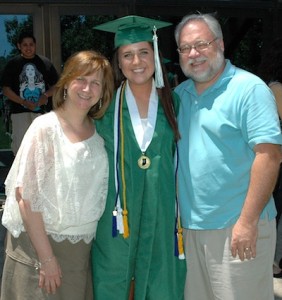 My husband, John, and me with our daughter, Charis.
Sunday, June 22, we had an open house for our daughter. The rain held off for a beautiful celebration with yard games, family and friends, and of course good food!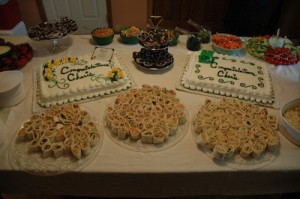 And between all of this, I did manage to make a quilt for a demo this coming Saturday for Fabrics and Friends Quilt Shoppe in Roanoke, IN.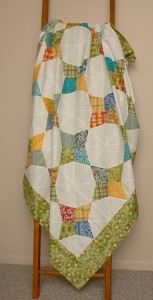 This is Missouri Star Quilt Co. Periwinkle quilt using their templates and papers. It is a quick and easy quilt!
Then Monday evening hit. And I do mean hit. Some teen boys thought it would be fun to drive around our side of town and heave 5# rocks at oncoming traffic as they drove past. Three cars hit with the rocks going through the windshields. My daughter's car was one of the cars hit just as she prepared to turn into our neighborhood. She was very shaken up, but Thank God, not hurt but covered in glass. One man was hit in the chest by the rock and sent to the hospital. I hope and pray these teens are apprehended. This is a felony! The policeman said her's was the third report in about a 20 minute time frame and within a 2 mile radius.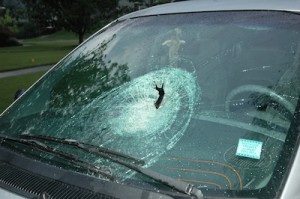 Isn't it just so sad that there are people around that would do such a thing? Today we all just tried to take a breather. It just so happened that daughter, husband and I all had off work today. I thought I'd get to some of my own personal sewing today, but ended up mostly talking with my daughter and reading. Hoping tomorrow brings back that sunshine we enjoyed on Sunday!