The Stitcher's Garden Classes are well under way at Fabrics and Friends Quilt Shop in Roanoke, IN. We have a once a month Thursday class with beginners. They are a joy to teach! It is so much fun to see them learn new-to-them techniques. The once a month Monday class has one beginner who is learning the techniques and always experimenting to tweak each lesson making them her own. The other 3 gals in the class are really there just for the fun of it and time to visit and sew in a group. We bounce ideas off of each other and discuss ways to change the quilt block using favorite techniques. We are using Batiks for all the blocks. Here are the blocks so far: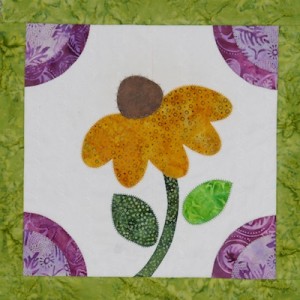 Block 2 – turned edge applique circles, fusible applique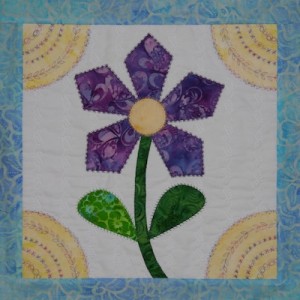 Block 3 – circle attachment, also 'poor man's circles' which means using an index card and thumb tack if you don't own a circle attachment for your machine. Fusible applique.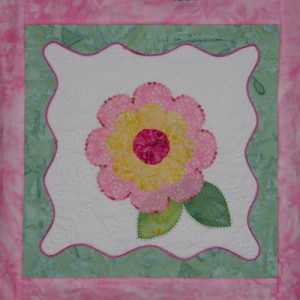 Block 4a – couching, fusible applique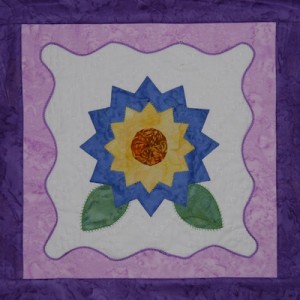 Block 4b – couching. I used DMC floss for the couching. Students used yarn and ribbons. Fusible applique.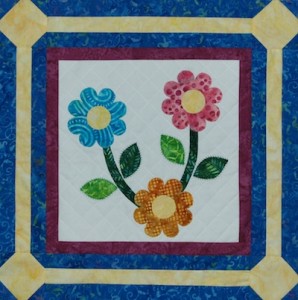 Block 1 – previously shown in an earlier post. Snowball blocks and fusible applique.
Tags: Fabrics and Friends Quilt Shoppe, Stitchers Garden BOM