I've been dreaming of pumpkins lately and came up with this little mug rug.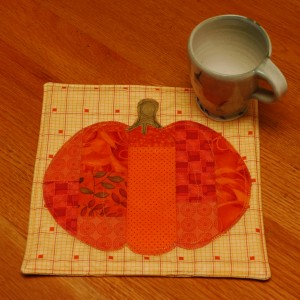 Then I got to thinking, what would it look like to insert flying geese into a pieced or applique pumpkin? This idea was generated from Gail Garber's book Flying Colors, which I first heard about on Terri Stegmiller's blog Stegart. I was intrigued by Terri's design and bought the book from my local quilt shop Fabrics and Friends.
Playing, here is what I have so far: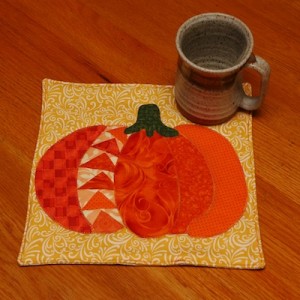 And also an insert of triangles: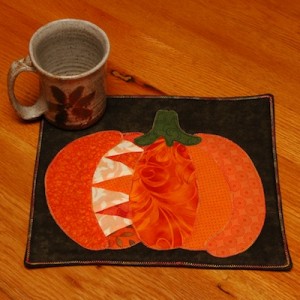 I am just having so much fun with this concept! And my mind is racing with other ideas of where to insert flying geese into quilts!
Tags: Fabrics and Friends Quilt Shoppe, Flying Geese, Gail Garber, Terri Stegmiller