NOT completed! I just could not bring myself to work on it! I've decided it was a bad idea. I'm moving it to a pile I call "OK to practice free motion quilting on." And I'm just not going to worry about my original plans for these little tumbler blocks.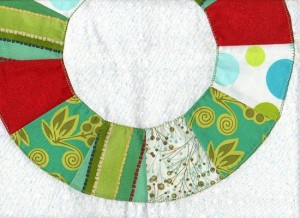 And for March we are to work on #8. Yeah! #8 on my list is a pattern and fabric I bought a few years ago but never got to it. I'm looking forward to working on this – Fire Escape pattern by Atkinson Designs. My goal is to have a complete top made this month. And then move it to the "needs to be FMQ" pile. Once I'm confident in my FMQ skills, I'll attempt to work on tops in that pile. Pictures are the fabrics I'm planning on using.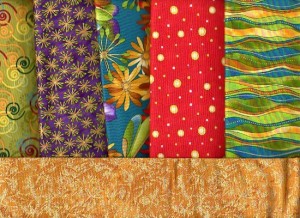 The UFO challenge is sponsored by Judy Laquidara of Patchwork Times.
Tags: UFO Challenge