My daughter helped me out on a recent commission. I received a bag of fabrics along with the instructions to create two baby quilts that must have a rainbow as part of the design. I gave the job to my very creative daughter, Janelle. She sketched out two similar ideas, we bought more fabric (background for the rainbows, backing and binding) and she got busy with the piecing and fusing. Then she hand quilted the two quilts!
Here are her results – Rainbow with happy rain drops: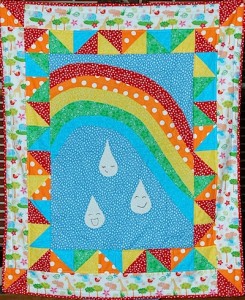 Rainbow with happy cloud.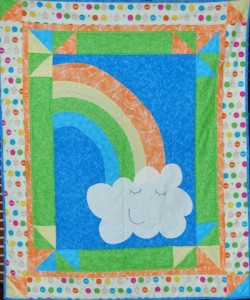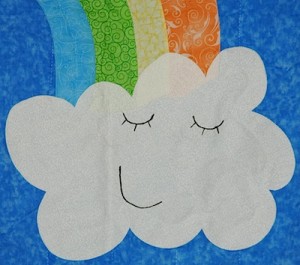 Cute quilts, don't you think?
Tags: Baby Quilt