I've been quiet for a long time! No posting, but I have been enjoying everyone else's blog! Thanks for all the inspiration & beauty I enjoy when visiting your blogs!
My time this Spring and Summer has in a large part, been consumed by helping my eldest daughter with preparations for her upcoming July 30th wedding. Janelle is a DIY-er and that means thrift store shopping and fabric shopping, and and and lots of running around town and out of town looking for just the right items! Plus she has found many things she wants on Etsy made by other DIY crafty gals. Some of which she bought and then further altered! (And she decided to open up her own Etsy account, which will be empty until after the wedding and honeymoon!)
Some photos for you: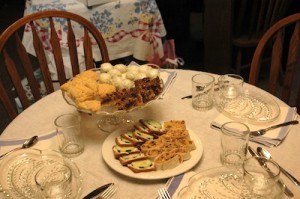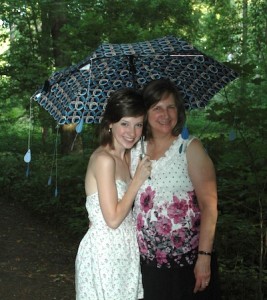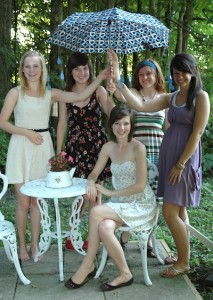 Top photo of table setting at the shower. Bridesmaids set tables with gathered antique linens, luncheon plates and cups, antique cake stands and two or three tier dessert stands for the homemade food. Photo#2 Janelle and me. Photo#3 &4 bridal party.
Tags: Bridal Shower, Family