I'm late to the party. Jodi Barrows of Square-in-a-Square is hosting a mystery quilt that started in January and ends this week. I have lots of catching up to do! I just started last Saturday when I bought the fabric for the mystery.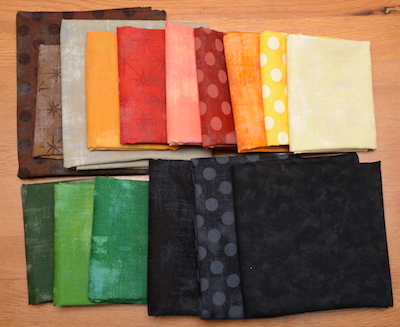 I purchased Grunge, Grunge Stars, and Grunge Dots, and one Marble fabric for the quilt. Jodi has designed several lines of Civil War fabric, and used them in her quilt. I think my quilt will be a little brighter. tee hee
Yesterday, I pieced the first set of blocks which will be used in the border.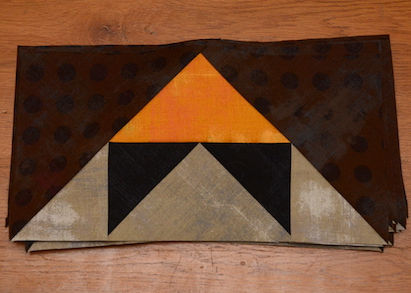 20 Winged Creatures, according to the pattern.
Today I worked on the second clue, flying geese units, which will be stacked together to make trees.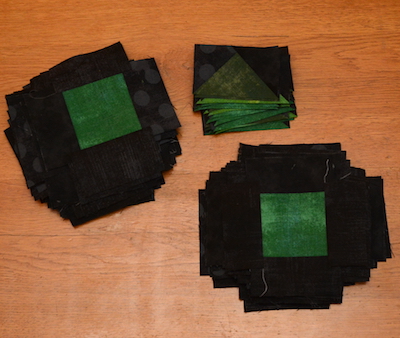 I still have a pile of Square in a Square blocks to trim down to flying geese units, above.
And since I'm still running late, last week – I finally finished piecing together all the hexies for my 2018 temperature quilt. I pieced a three piece hexie for each day last year. The center piece represents the high of the day, and the two pieces on either side represent the low of the day.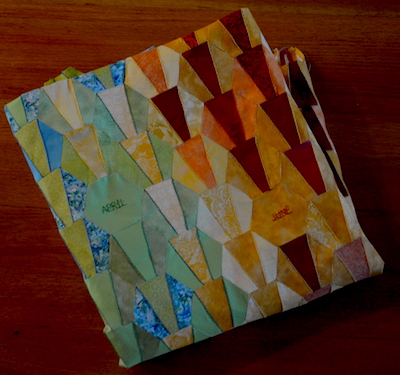 Check out this post for more details.
Personally, I'm tickled to be working on the mystery quilt. Since this quilt has been on my radar since January, it's like a UFO before I even got started! So far piecing this quilt top has made for a fun week.
How is your week going? Any new or old projects on your to-do list this week?
Last posted to-do list:
Sew up backs for the 2 UFO quilt tops. ✗ Guess I'm not going to get to these until I'm actually ready to quilt them.
Stitch together hexies for the temperature quilt. ✔️Done! And happy with the way it turned out.
This week's to-do list:
Piecing Square-in-a-Square Mystery quilt.
Piece another baby quilt.
Linking to To-Do Tuesday.