New month, new color palette challenge!
August's color palette: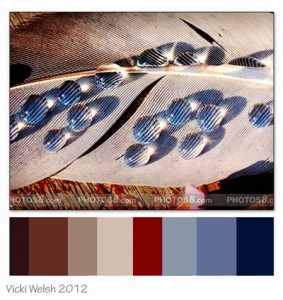 My block for the challenge: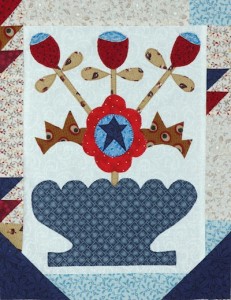 I'm using Joined at the Hip Baskets and Blooms Block of the Month from 2000 interpreted in Vicki's color palette. I must say that this is my least favorite of the basket designs so far. What are those funky crown-like things coming off the center flower? I did try rearranging the elements, but decided to just go with the original design. But I am enjoying Vicki's challenge! And incase you are just stopping by and have not heard, I'm using Misty Fuse for the fusible machine applique- love that stuff! And here is a helpful hint, you can use Parchment Paper if for some reason you have misplaced your Goddess Sheet or other teflon sheet when using Misty Fuse!