This is memory quilt No. 3 made of t-shirts, dress shirts, ties, slacks, jeans, and bib overalls and also two bird and flower panels. My client tells me the first two quilts brought tears and many happy memories Christmas Day when she gave them to her adult children. No. 3 goes to another daughter later today.
Front of Not Just T-Shirts Quilt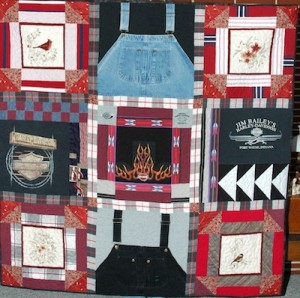 Back of quilt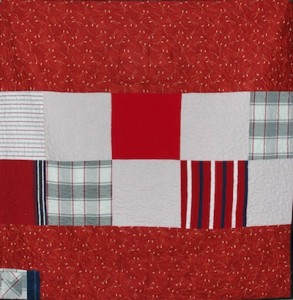 I have noticed that there are lots of gals (and gents?) looking at my blog. I'd love to meet you all! Please leave a comment, and I'll visit your blog!
Tags: Not Just T-shirts Quilts