A little girl just might love this bright and happy bug quilt. Dancing Bug Fabric, Me & My sister Designs – Easy as 7 pattern.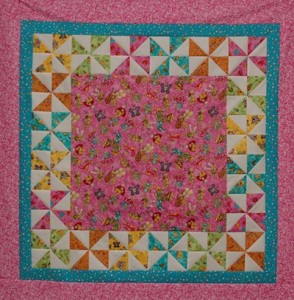 This is a Ricky Timms pattern and fabric, line is Oodles of Doodles. 3D Flying Geese. This was a fast and easy quilt using the one-seam method to make the geese.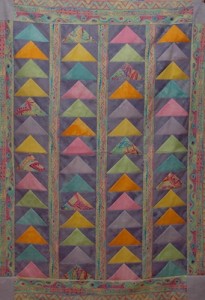 Sidelights Pattern, Orientals. I think this pattern would work great in a fussy cut kids print.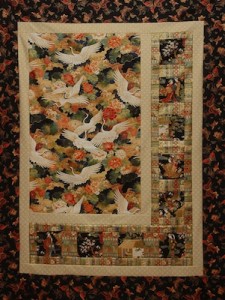 A soft Shannon fabric quilt (like Minky fabric) sewn with the sew and flip method.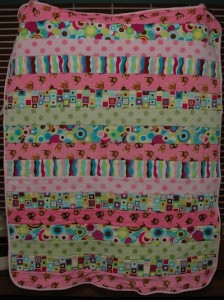 And Purses! This orange print with black cats is a friend's favorite fabric. She loves it! I call it the scary cat fabric. The pattern is called "Multi Tasker Tote."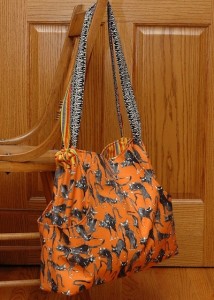 This next purse uses the "Peace Bag" pattern. But I did not put the peace symbol on the purse. Front, showing off the lady fabric: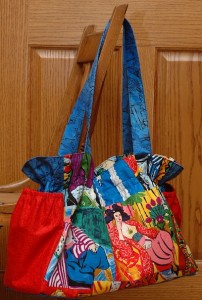 Back of bag.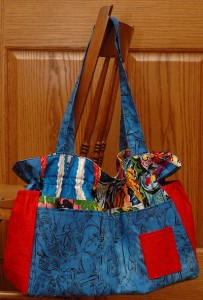 That's all folks! Till next time!