My Christmas Cactus is blooming!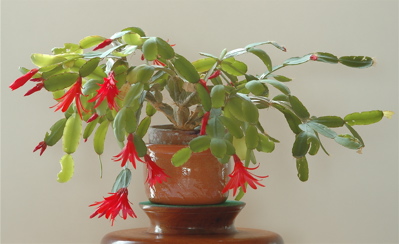 Happy June everyone!
Tags: Christmas Cactus
3 Responses to "Christmas in June?"
melissa Says:
June 1st, 2010 at 10:57

Very pretty! I suggest you don't let it see a calendar!

Linda Says:
June 2nd, 2010 at 19:40

Sharon, I love this plant. I have one exactly the same. It actually does flower close to Christmas here in Australia.

Janelle Says:
June 20th, 2010 at 14:59

So pretty! Mine usually starts blooming in November and lasts for about three months. You commission Noel to take the picture?
Leave a Reply