Melissa has received her gift and is pleased with it! I can't wait another second to show off the gifts because I'm so excited about them!  So hopefully Lenna has received hers as well!  I really like them and will be making more as gifts. In fact I made one yesterday to be my One World One Heart gift. Here is what I made for Melissa: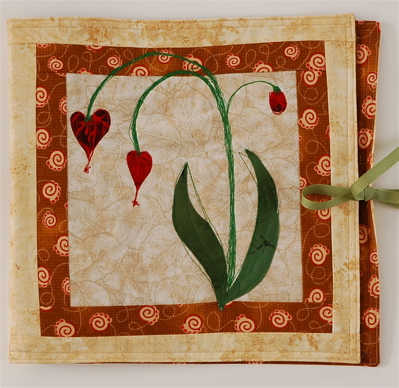 And this one is for Lenna – she just moved to Florida so I went with the palm tree theme: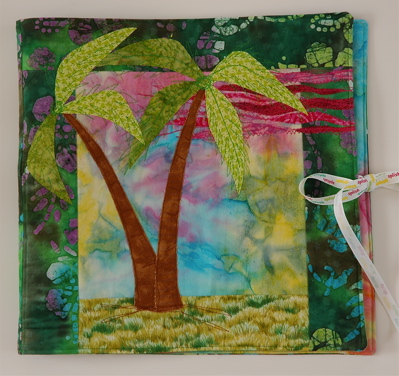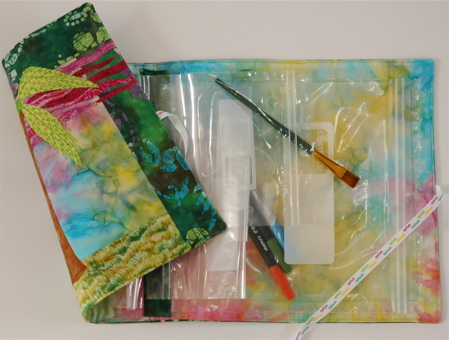 These are 12″ x 12″ totes, with a fabric  collage of my own design as the cover, and then on the inside are plastic baggies to hold your art/sewing supplies. I suggest NOT storing scissors in the baggies! There is ribbon to tie the tote closed. No matter what your art/craft, I think these are good for traveling. I have kept my hand quilting supplies in one for years. I just grab it to travel on trips and to take classes. Mine was a gift from a quilting friend years and years ago. If a baggie blows out, just cut it out. If they all get worn out, cut them out and add more in by sewing another center strip of fabric in place.
Tags: Generosity Project 2009