Today my daughter delivered 5 shirt pillows I made for her client. She was very happy with the pillows!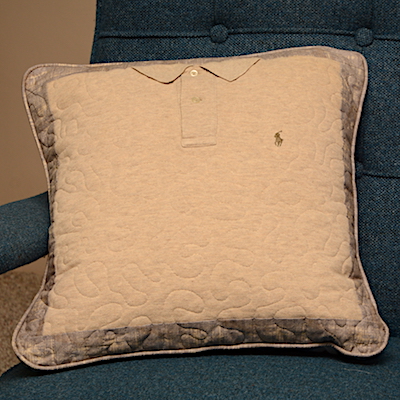 I had been asked to make 5 t-shirt pillows, but when the shirts arrived, they were polo and izod shirts. How do you make a plan shirt special for a memory pillow? I decided to cut the shirts so the button tab and part of the collar were intact. My daughter helped with selecting fabrics to border the shirts, for cording, and for the back of the pillow.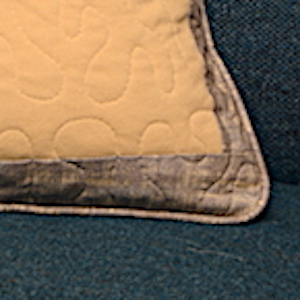 I'm tickled that she is happy with what I did with the shirts, and hope her family members will be pleased with the memory pillows.
We had a lovely Thanksgiving with family visiting. Food enough for 4 days! And we squeezed in a birthday celebration for my daughter in law on Friday. She loved her table runner birthday gift which I finished before they arrived for Thanksgiving.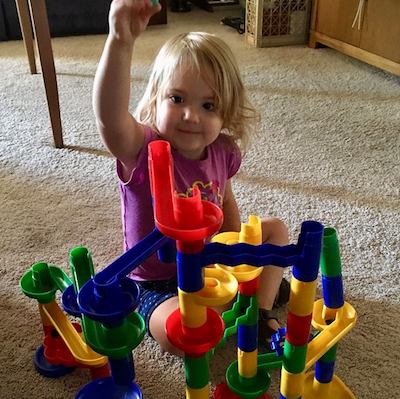 This little one is a joy to have around. Currently one of her favorite activities is Marbleworks.
With Thanksgiving over, I hope to get back to piecing Chic Country, which is for the little love pictured above.
How are you Christmas gift making plans coming along? I have 4 gifts to finish for 4 quilty friends. And just a tad of shopping for family.
How did I do on last week's To-Do List?
Quilt, bind and gift table runner. ✔️
Bind butterfly quilt to gift next Thursday. ✔️
Enjoy Thanksgiving with family & friends! ✔️
To-Do Tuesday List for this week:
Finish sewing the petal units for Chic Country.
Sandwich and start quilting another quilt made by a friend.
4 secret gifts to complete.
Linking to To-Do Tuesday and Linky Tuesday.